Great tips for storing and preserving the freshness of fresh herbs, so you'll never run out of herbs again,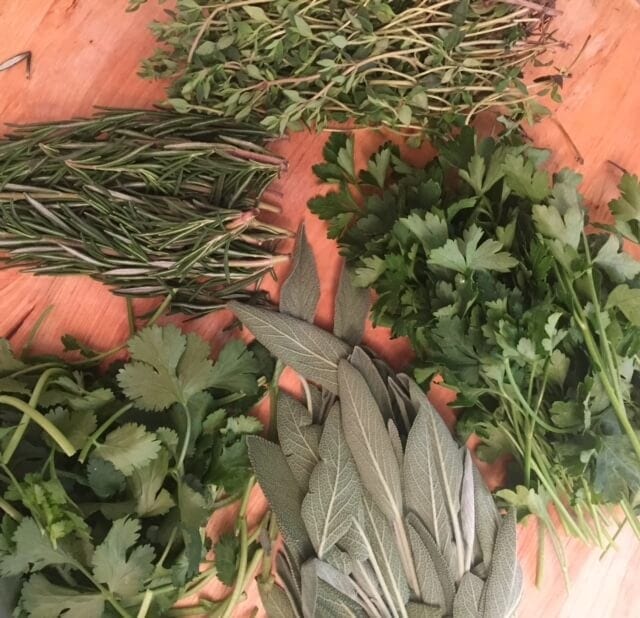 Herbs add extra flavour to a dish elevating it from good to delicious. Whatever the dish, there will usually be a herb to complement it.
It is always worthwhile visiting your local farmers market for large bunches of fresh herbs. Fresh herbs have a wonderful aroma and flavour, but unfortunately a rather short life-span.
Whether you grow your own, come across a multi-buy offer at the supermarket, or simply need only a few sprigs at a time, it is important to store fresh herbs correctly.
Herbs are similar to cut flowers, as once separated from their roots, they quickly lose moisture. They are prone to discolouration, wilting and eventually turn in mush if not stored properly.
There are ways to preserve their flavour and texture for some time.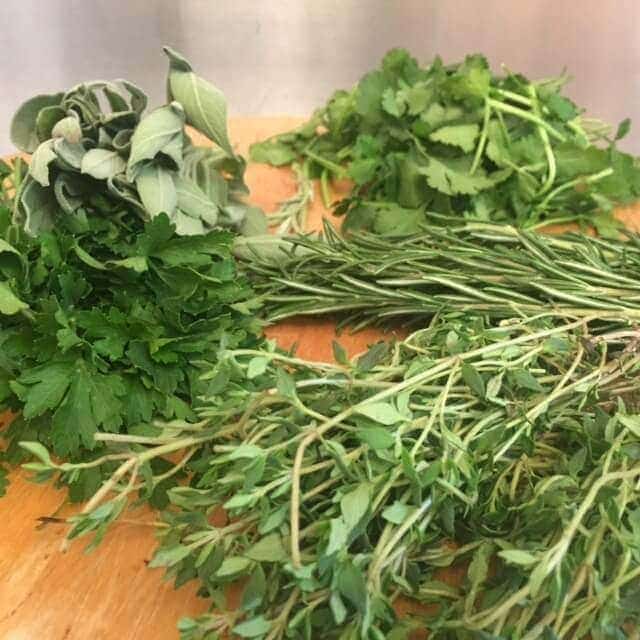 Refrigerate
This is best for short term storage, and if you do not plan on cooking the herbs, e.g to put in a salad, or for a garnish.
Trim the bottom of the stalks.
Pour two inches of water into a glass jar, and stand the herbs in it.
Cover with cling film and refrigerate.
Most herbs will last a couple of weeks like this. The exception is Basil which does better in a cool place rather than the refrigerator.
Herbs stored like this do tend to lose some of their flavour and crispness over time, becoming softer.
To clean them
Rinse your herbs before using, or before freezing.
In a big bowl of water, swirl the herbs around to dislodge any dirt and debris. Remove, and lay out on a clean kitchen towel, then gently pat dry.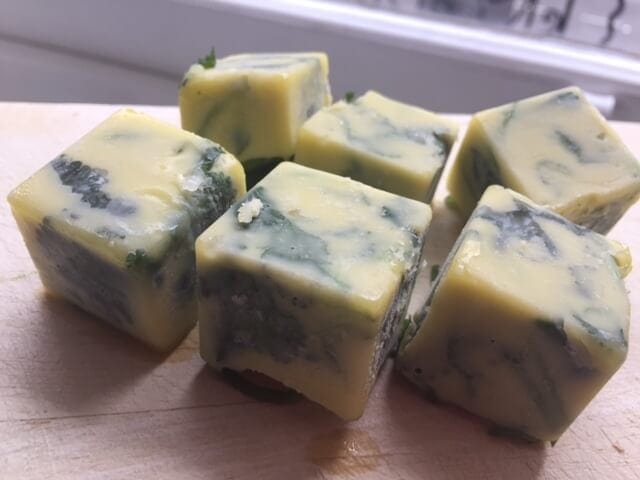 Freeze
Freezing your herbs will prolong their use for up to 3 months.
Freezing fresh herbs in oil is an excellent way to preserve them for cooking. The oil melts quickly, releasing the herbs, adding flavour to your dish.
Prepare the herbs as you would require them: remove leaves from stems, chop finely, grind with a pestle & mortar, etc. You can freeze them separately or mix them together (e.g. rosemary and thyme).
Fill an ice tray ⅔ to the top with the herbs, and top with olive oil.
Cover with cling film and freeze.
Once frozen (approx. 8 hours), pop them out and store them in a labelled freezer bag and store in the freezer.
Sauces made of herbs such as Coriander Chutney and Nut-Free Pesto can also be frozen in ice-trays.
Recipes using herbs
Check out these recipes where frozen herbs would work very well