Many of us are so rushed off our feet at work during the week, or running after kids that it's not always easy to plan ahead for healthy and nutritious meals.
I have put together this 9-page Meal Planner to make it easy to organise meals in advance by the day, week or month and have all the information you need at a moment's glance.
$2.99

Then keep a record of the ingredients you have and update the Grocery List for the next time you go shopping or order online.
Who doesn't love digital resources for planning meals, saving recipes and buying groceries, right?
The e-book will be delivered to your email upon purchase. Print it out or edit it on your computer, it's up to you.
Why you will love it
Plan all your meals on a daily, weekly and monthly basis for time saving and easy budgeting.
Take stock of whats in your fridge, freezer and pantry so ingredients are never missed or overlooked.
Update the grocery list so you have what you need for the days ahead.
Keep a record of your favourite recipes and make a note of the ones you want to try, with their url links.
Keep a record of the recipes that were a real hit with the family!
Features
Colourful food cover
Monthly Meal Planner
Weekly Menu
Daily Meal Plan
Family Favourites
Recipes List
Inventory: Refrigerator & Freezer
Inventory: Pantry
Grocery List
Quick look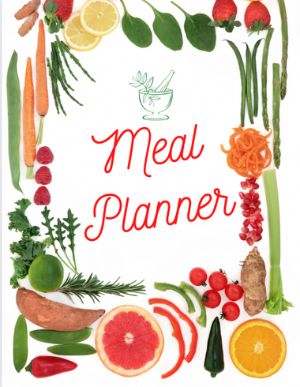 Grab this super useful meal planner now and print it out as many times as you like, or gift it to that special someone.
Download 'Meal Planner + Grocery List' (PDF), 9 pages.
$2.99

Please note: No physical product is shipped. This is a digital file delivered in PDF format, appropriate for online use or printing.