Easy steps to ensure meats are cooked to the correct internal temperature and are safe to eat.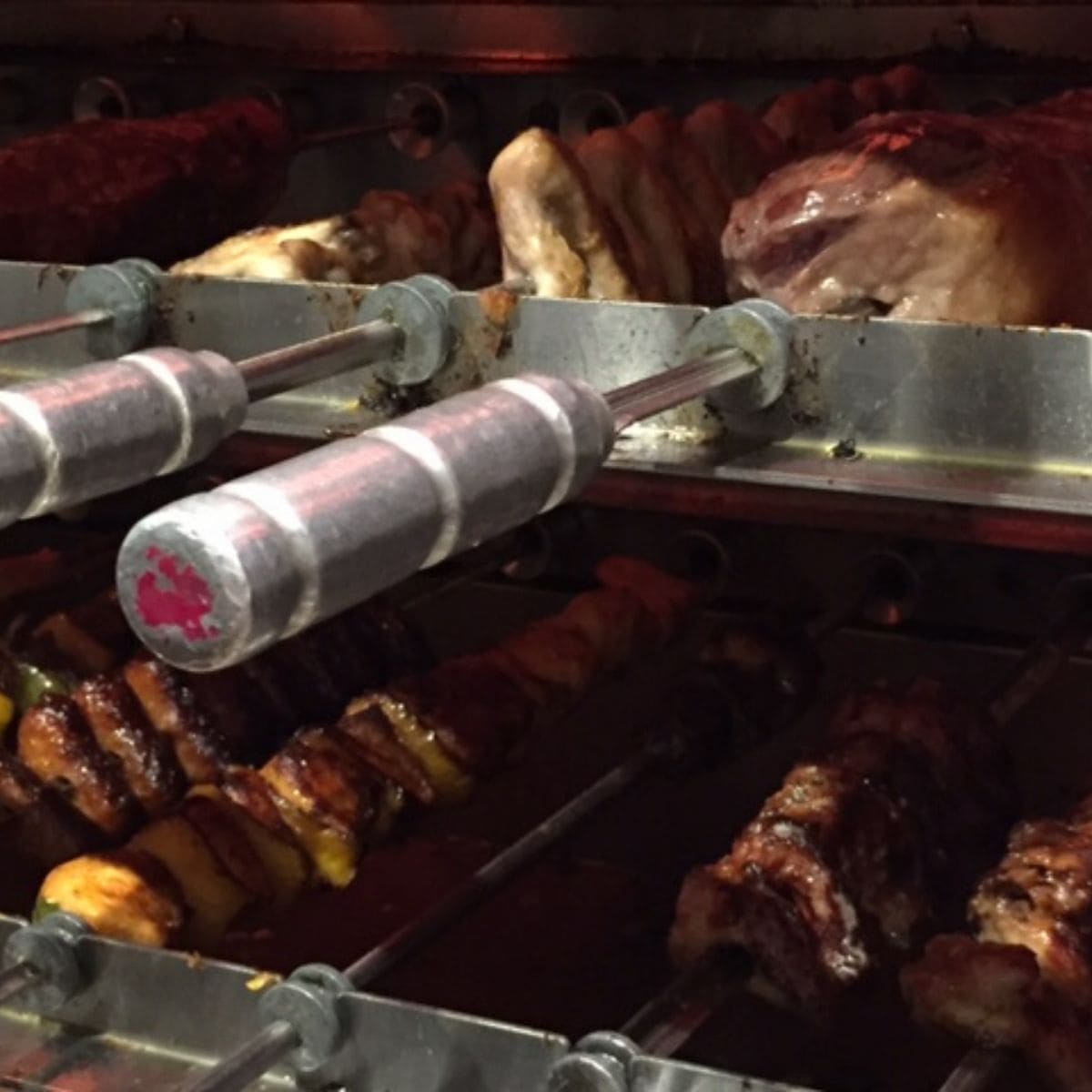 Ovens and pans will vary in efficiency, so it is easy to under or overcook meats especially when cooking for a different size gathering, a special occasion, or when trying something new.
For many, a turkey at Thanksgiving or Christmas will end up dry and tasteless due to rigorous overcooking, for fear of that dreaded undercooked pink meat.
In order to destroy any harmful bacteria, rather than cooking for a definite length of time, it is essential that meat is cooked to the recommended temperature to ensure it is safe to eat.
Follow my tips below to avoid uncertainty, and for perfectly cooked cuts of meat every time.
And here are further instructions for a succulent roast turkey without fail.
Jump to:
How to cook meats perfectly
Most pathogens are destroyed between 60℃/140℉ to 74℃/165℉, and the only accurate way to ensure food is properly cooked is by using a cooking thermometer.
Note that colour alone is not an indicator that the food is safe to consume.
There are many varieties of available, but my favourite food thermometer is the Thermapen (affiliate link); a robust and ergonomic precision thermometer.
See the table below showing the safe minimum internal temperatures for meats, as recommended by the USDA.
Find more useful tips for the home cook such as how to tenderize meat. and why you should not overcrowd the pan.
How to use a food thermometer
Measure the internal temperature of the food towards the end of cooking, before removing it from the heat.
Insert the thermometer needle into the thickest part of the meat, taking care not to let it touch the bone, fat or cartilage.
Resting time
Resting time is recommended for whole cuts of red meat which are cooked to the minimum safe recommended temperature of 63℃ or 145℉. This is the temperature of a medium cooked steak.
Once the food reaches this temperature, remove from the heat source and allow it to rest uncovered for 3 minutes during which time it will continue to cook, destroying any harmful bacteria.
Rare and medium rare
For rare and medium rare beef, only select fresh top quality cuts from reputable sellers to minimise the risk of food poisoning.
Cook beef steaks or roasts to 51.7°C/125°F for rare or 57℃/135℉ for medium rare.
Cooking Temperature For Meats & Poultry
Table showing cooking temperatures for meats and poultry
| Food | | ℉ | ℃ | |
| --- | --- | --- | --- | --- |
| Ground red meat | beef, veal, pork, lamb | 160 | 71 | |
| Ground poultry | chicken turkey, duck | 165 | 74 | |
| Red meat - whole cuts | steaks, roasts, chops | 145 | 63 | Plus a rest time of 3 minutes* |
| Poultry - whole cuts | whole bird, legs, thighs, wings, giblets | 165 | 74 | |
| Seafood | fish | 145 | 63 | or till flesh is white and flakes easily with a fork |
| | clams, oysters, mussels | | | cook till shells open during cooking** |
| | shrimp, lobster, crab, scallops | | | cook till flesh is white |
As recommended by the USDA.
*For temperatures of 63℃ or 145℉, the USDA recommends a 3 minutes resting time before carving and serving.
**discard any which do not open during cooking
Related posts