Serving dishes steeped in history and rich in flavour, Antepliler offers a taste of the cuisine of Gaziantep, with its incredible diversity and fresh ingredients.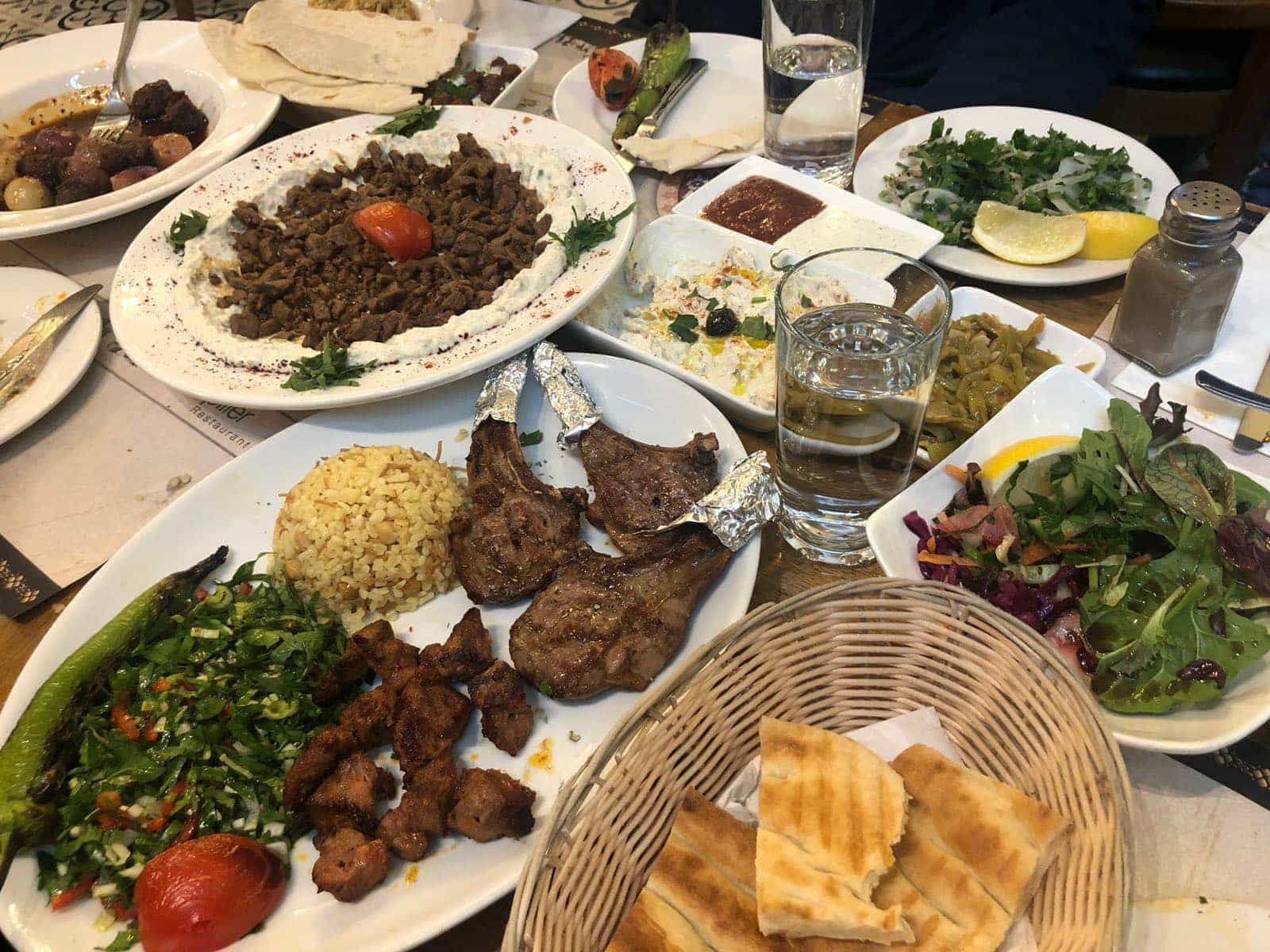 Sponsored post.
Ahmet Ustunsurmeli from Gaziantep, set up a bakery in 1993, making the first authentic baklava in London, before opening the restaurant Antepliler in Green Lanes ('Little Turkey'), in 2003.
Antepliler means 'from Antep', the area known as Gaziantep. Located in the south eastern Anatolian region of Turkey, Antep is one of the world's oldest continuously inhabited cities. Its long gastronomic history was influenced by the Arabs, Persians, Alexander the Great, the Romans, Byzantines, Seljuk Turks and the Ottomans, who all left behind influences on the local cuisine.
Being an important city along the ancient Silk Road, and its close proximity to the Syrian city Aleppo (an administrative centre of the Seljuk and Ottoman empires), helped shape the tremendous diversity of its local cuisine.
Today Gaziantep remains an important agricultural centre in Turkey, incorporating a huge variety of fresh produce in its cuisine. Famous for its pistachios, it is also known as the baklava capital of Turkey.
The city is regarded as home to Turkey's richest regional cuisine, attracting a great deal of food tourism, and is listed by UNESCO as a 'capital of taste'. With over 400 dishes from this area, food has long been the centre of Antep's cultural identity.
The cuisine is known for being slightly spicier than in other parts of Turkey. The Aleppo pepper is commonly used (which is similar to the ancho chilli but with a medium heat), and paprika.
With a passion for cooking, and to showcase the regions specialities, Ahmet has implemented many of the unique cooking techniques of Antep. Fresh ingredients are carefully selected, and those such as ghee (sade yag), olives and pistachios are imported.
In Antep cuisine, there are different types of bread for various dishes. The restaurant makes Lavash, pide and lahmacun, freshly prepared daily and baked in an enormous wood fired oven.
Lahmacun is paper thin and cooks in no time at all. The Antep Lahmacun is topped with a tasty mix of minced lamb, peppers, parsley, garlic and tomatoes, and has wonderful crispy edges.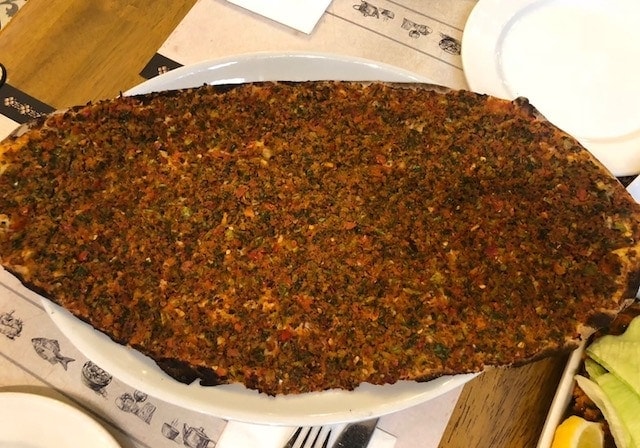 Ahmet suggested eating it the 'Antep way'. As a culture which brings family and friends together over food, many dishes are prepared to be shared. The way to do this is to tear off a portion, spread a layer of smoked aubergine over it, or Cacik, add onions from the salad, and roll it up. This creates such a delicious fusion of flavours!
A variety of vegetables and salads usually accompany the main courses, and any of these cold starters can be wrapped same way.
Cacik (left) is a thick and creamy strained yogurt, mixed with diced cucumber, garlic and herbs. Patlican Salata (middle) is a smokey aubergine salad with tomatoes, spring onions and parsley. Zeytinyagli Fasulye (right) are runner beans braised in olive oil with tomatoes.
Mercimek Kofte is a an Antep dish. It is a combination of lentils with fresh spring onions, bulgur wheat, pepper paste and Turkish spices, served with crispy lettuce leaves to wrap it. The tasty filling and different textures made this one of our favourite dishes.
Another well-known dish from the region, were these hot Içli kofte. A soft minced lamb centre with chopped walnuts and pistachios, in a deep-fried bulgur, crispy wheat crust. They are generously shaped with perfect proportion of bulgur to filling. These were amazing and probably one of the best items on the menu.
This dish of tiny Antep Kofte looked so pretty. The kofte also had a slight crunch – served on a bed of spinach and strained yogurt (another version of Cacik). A perfect filling for some lavash bread.
Sogan Kebab is another popular speciality from the region. It is listed under signature dishes, with chargrilled pieces of minced lamb kofte and sweet shallots served in a tangy and tart pomegranate sauce. Wrapped up in a piece of lavash bread, with a spoonful of sliced onions from the salad, this was certainly very tasty. The fresh flavours came together beautifully.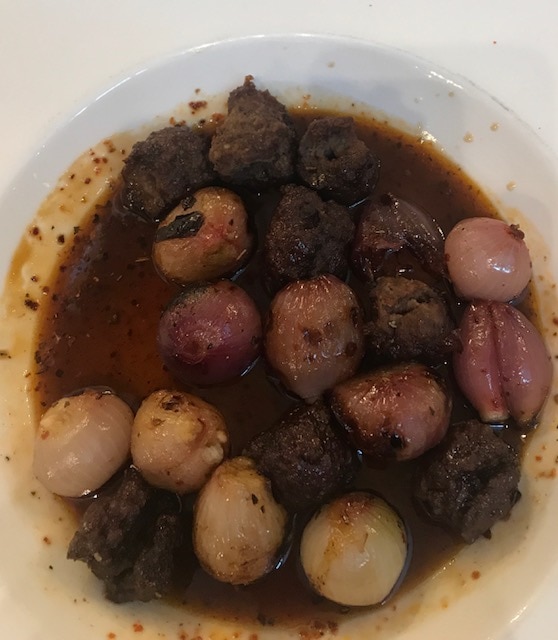 Ali Nazik is one of the most popular dishes of Antep. Small tender cubes of spiced, marinated lamb on a smoked aubergine puree with strained yogurt, served with a side of very tasty Turkish rice (with chickpeas and vermicelli noodles). This was delicious dish with rice or wrapped in lavash bread, with a little salad garnish.
The grilled meats were succulent and tender, beautifully seasoned and cooked to perfection. They were perfect on their own, or with the chilli and garlic sauces for a different flavour.
Both sauces tasted very fresh – the chilli sauce was tangy and quite fiery, while the garlic sauce was soothing and creamy.
We certainly enjoyed eating the Antep way – sharing all the dishes and using bread to combine flavours, customising each bite accordingly.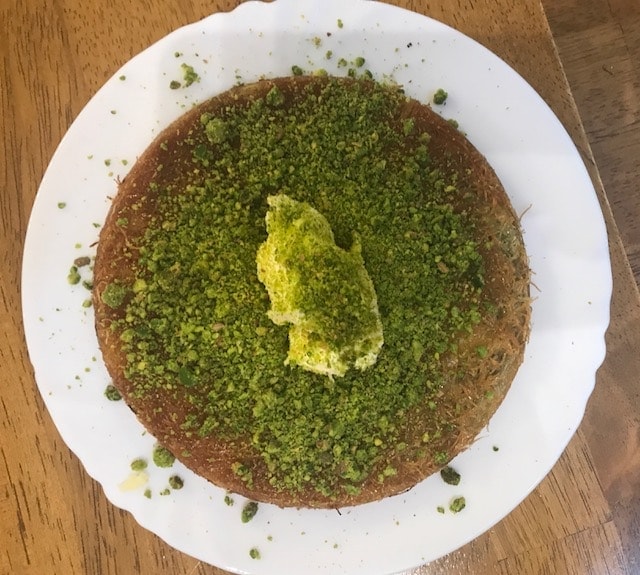 For dessert, the Kaymakli Kunefe has a layer of mild stretchy homemade cheese sandwiched in the middle, and topped with a dollop of kaymak (similar to clotted cream). It is served warm and covered in crushed pistachios.
Antep pistachios have a natural brilliant colour. They are small but tender and sweet, with a wonderful flavour. The Kunefe was deliciously decadent – and with Turkish tea – it finished the meal on a perfect note.
---
The Antepliler brand celebrates the food culture of Antep in bringing together family and friends over food in 4 different ways.
In addition to the main restaurant, there is a cafe serving Turkish tea, coffee and the popular Antep Kunefe. There is also a patisserie for freshly made baklava and home-made Turkish ice cream.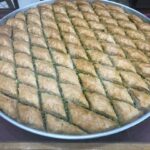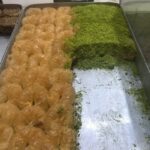 Ahmet has trained his team in the traditional methods of making baklava. (He was featured making baklava, on the Great British Bake off in September 2016.)
The baklava is baked fresh every morning, and garnished with fresh Antep pistachios. Here you can find classics such as: Seker Pare, Bul Bul Yuvasi, Tulumba, Halka Tatlisi and Borek. There is also a small selection of home-made Turkish ice-cream.
The most recent addition, is a restaurant specialising in kebabs, serving doner kebabs made of 80% beef and 20% lamb.
Antepliler Restaurant
Grand Parade
45 Green Lanes, London N4 1AG
Tel: 020 8802 5588
Opening hours
Monday-Sunday 12-11:30pm