Colonel Saab launches its month long kebab festival celebrating flavours from different regions of India.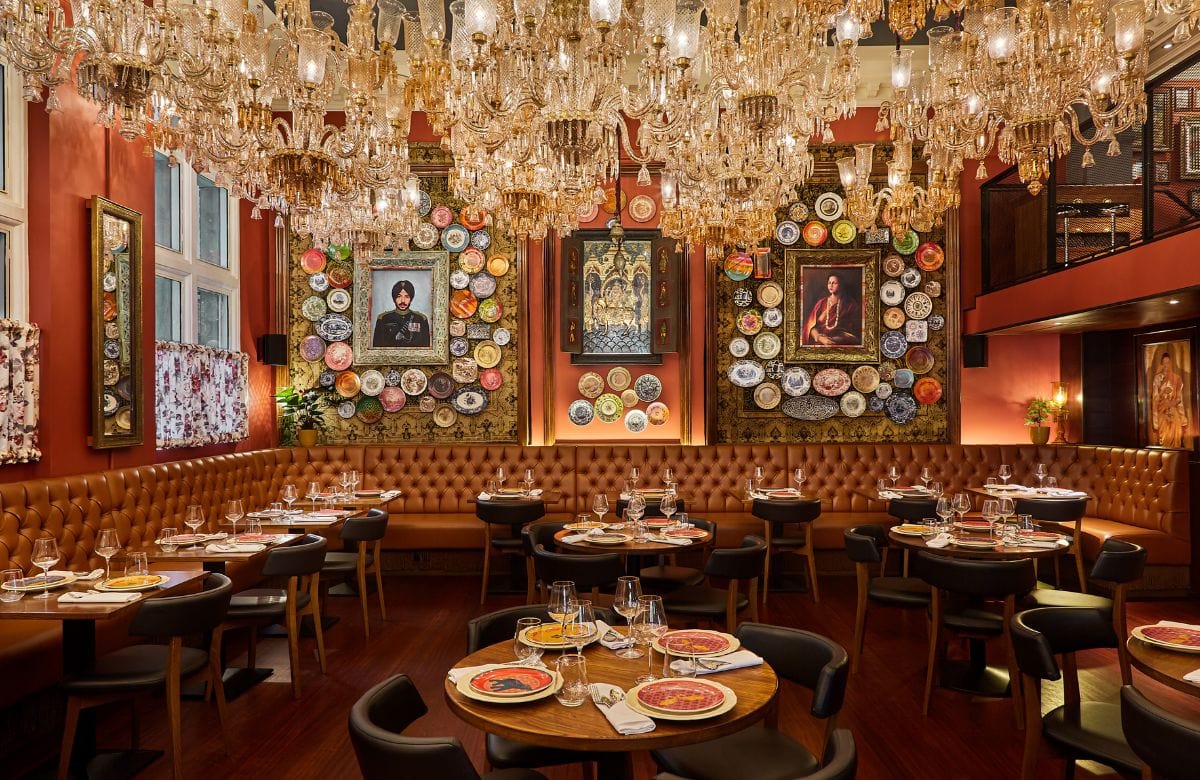 Disclaimer: I was invited to review the new Kebab Festival menu, all opinions are my own.
We had the best dining experience at Colonel Saab celebrating their Kebab Festival and exploring new flavours with dishes from different regions of India.
Colonel Saab is a modern Indian restaurant located in the former Holborn Town Hall, a stones throw from London's West End. It is the brainchild of Roop Partap Choudhary, inspired by the travels of his father, a Colonel in the Indian army, and mother, across India.
A special menu has been created for the Kebab Festival showcasing different flavours and cooking methods from Delhi to Lucknow, and Rajasthan to the valleys of Uttarakhand, carefully prepared by Chef Sohan.
It lists vegetarian and non-vegetarian delicacies such as Lucknowi Tunday Kebab (a smooth lamb kebab), Shikari Raan (hunters' goat kebab), Kandhari Paneer Tikka (an Indian soft cheese) and Dahi Ke Kebab (made with yogurt).
According to Colonel Saab, many of these kebabs have never been featured on a London menu before.
We sat in the elegant main dining room below a collection of pink glass chandeliers, surrounded by beautiful antiques.
Our meal started with a single crispy puri (a fried filled dough ball), on a spoonful of tamarind sauce. Manager Atul, suggested we pop it in the mouth in one go and it burst open with all the delicious flavours of pani puri!
We tried an assortment of four types of kebabs from the vegetarian and non vegetarian platters.
From the vegetarian platter the Kandhari Paneer Tikka prepared with dates and pomegranate seeds was wonderfully sweet and tangy. I am not usually a fan of paneer but this is the second time I have tried it here and absolutely loved it (see my other Colonel Saab review linked at the top of this post).
Zimikand Ki Shami were two flavoursome round kebabs made from Indian yam, with a silky smooth interior and slight earthy flavour.
The Dahi Kebab was absolutely delicious with a crispy exterior and creamy soft inside, I could have had more of these. Falahari Chaat were very tasty refreshing pieces of fruit.

On the non vegetarian platter we loved the saffron cardamom flavour of the perfectly cooked tiger prawns in the Jheenga Dum Nisha, but preferred the tender Tandoori Roasted Tangri (chicken drumsticks) to the Murgh Reshmi Kebab which didn't seem to be as flavoursome, while my dining companion enjoyed the Mutton Seekh Kebabs.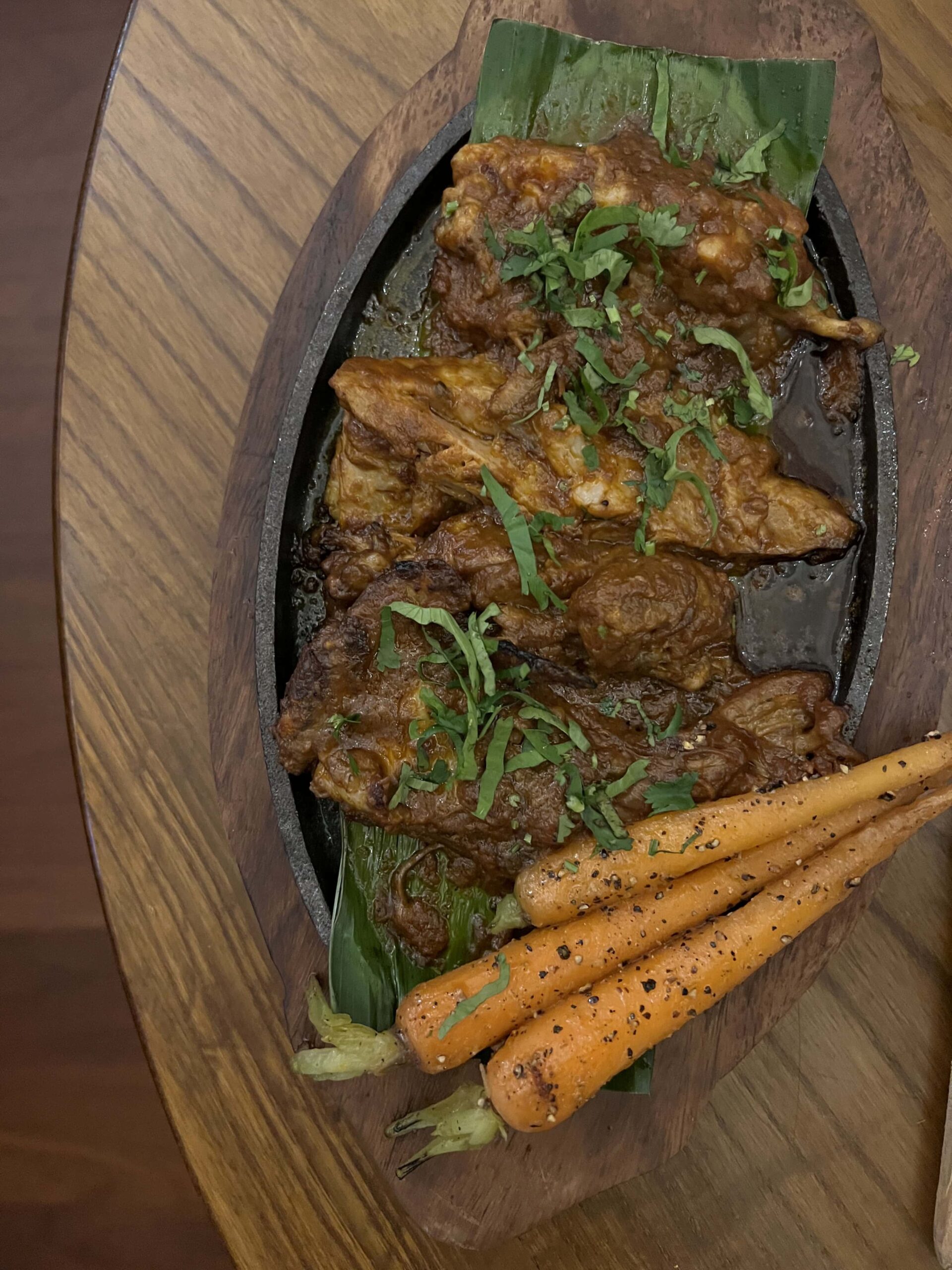 Our favourite dish of the evening was the Shikari Raan, a slow cooked tender and succulent goat meat kebab in an absolutely delicious thick sauce. It was truly memorable and I do hope it will feature permanently on the menu from now on.
As an accompaniment we had a couple of sides, because no trip to Colonel Saab is complete without their rich, creamy Daal Makhani and Biryani Spiced Rice.
To finish we were rather full so we shared a light, refreshing vegan Raspberry Tart made with coconut, followed by a Masala Tea. I wasn't a huge fan of the coconut but if you have room I highly recommend trying Chef Sohan's Rasmalai Cake!
We thoroughly enjoyed the evening with such wonderful dishes, surrounded by interesting art and very friendly and helpful staff.
Colonel Saab's Kebab Festival runs from 20th June – 30th July, 2022.
You may wish to book in advance to avoid disappointment.
Colonel Saab, Holborn Town Hall, London WC1V 7BD
Have you been? I'd love to know what you thought in the comments below.