T's Fried Scoop recently opened at the Truman Brewery Upmarket, serving fried ice cream, and we went along to check it out!
Sponsored post
T's Fried Scoop opened at Truman Brewery Upmarket, in Spitalfields over the weekend and we were lucky enough to be invited down to try their unusual dessert.
Upmarket is known to host some of the capital's most eclectic street food and innovative desserts, so we were very excited to try what could possibly be London's next dessert craze, the deep-fried ice cream.
We love our Frickles (fried pickles) and we love gelato, but we have never tried a deep fried ice cream before.
The fried scoop is a combination of hot and cold desserts in one. Fried ice cream enthusiast and founder, Natasha describes it as "a hot fried crust coated in cornflakes or Oreos, wrapped around a decadent ice cream".
Influenced by Mexican and Japanese versions, Natasha describes how she tried several methods from various cultures before settling on a perfect blend of techniques of her own, making T's Fried Scoop quite unique.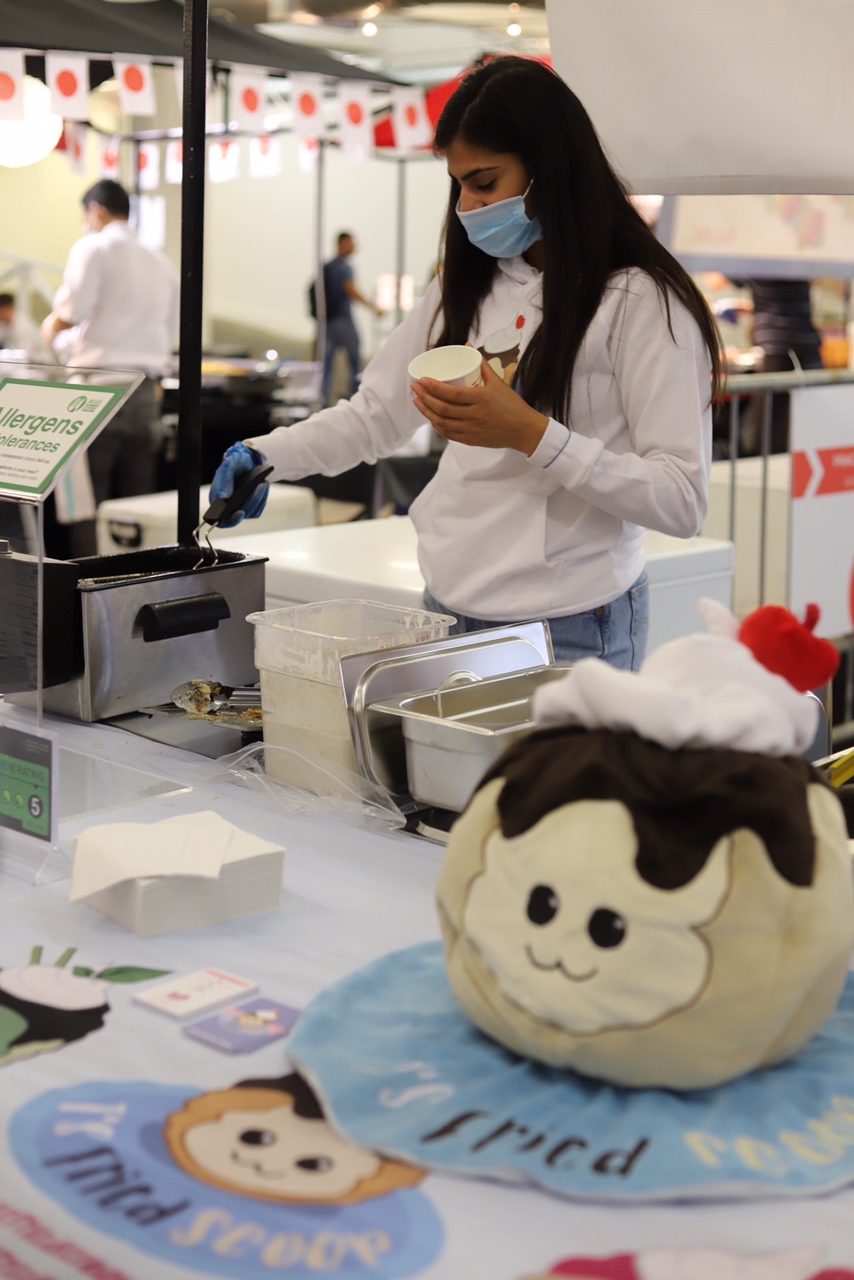 T's Fried Scoop offer four ice cream flavours: Vanilla Clotted Cream, Matcha, Chocolate, and Strawberry. Scoops of ice cream are wrapped in plain dough and kept frozen in a freezer.
You select an ice cream flavour, then pick a crumb coating and choose a sauce.
The frozen dough ball is first dipped in a batter, coated in an Oreo crumb or crushed cornflakes, and then fried briefly. It is served straight away with a chocolate or caramel sauce and whipped cream.
As a big fan of chocolate, I tried the chocolate ice cream with a coating of Oreos and chocolate sauce, but I didn't want any cream (not a fan).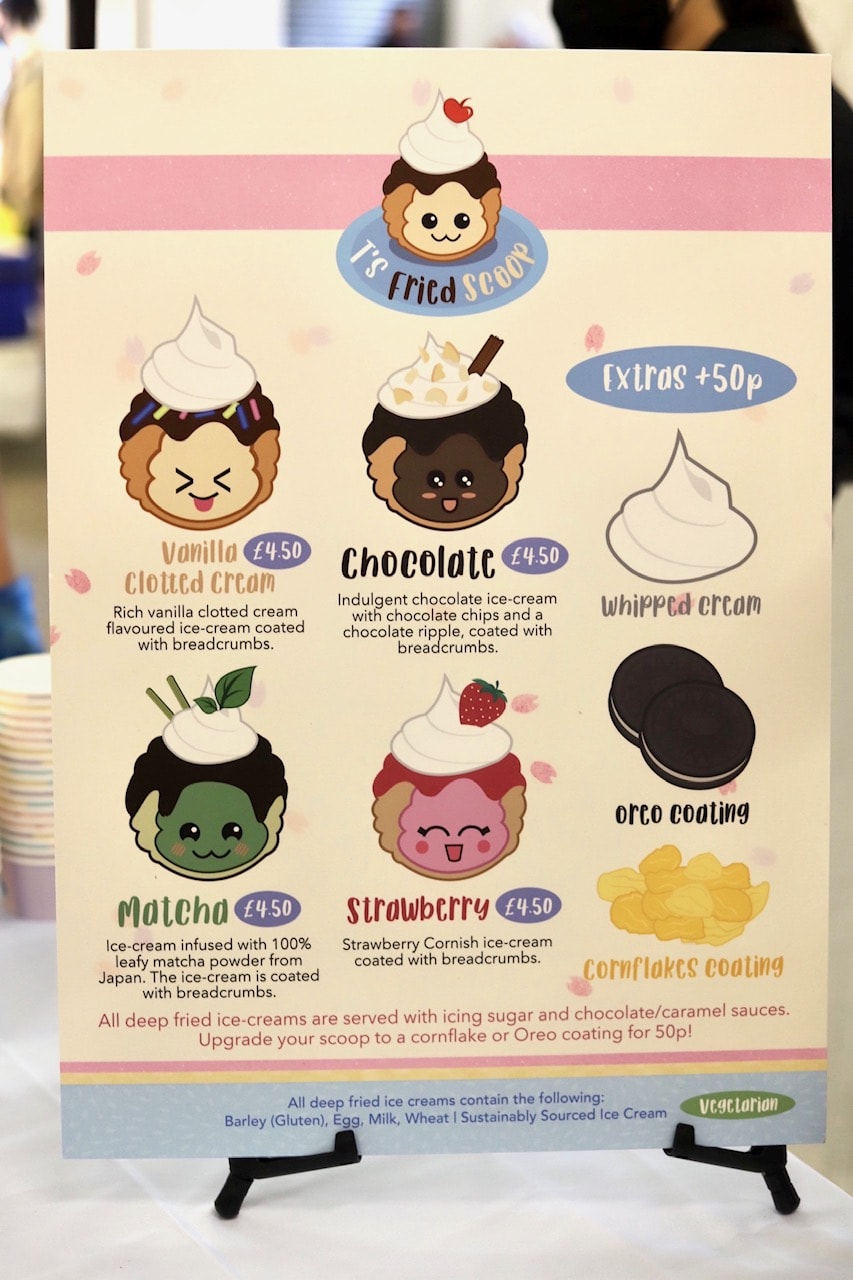 The result was a wonderful mixture of hot and cold, contrasting textures and not overly sweet or too dense.
Surprisingly the ice cream remained frozen, cocooned within the warm, crispy coating. The crushed Oreos added an extra layer of flavour and the whole dessert had a good amount of chocolate sauce drizzled on top.
It was quite delicious and a wonderful way to round off a meal, or simply enjoy as you walk around the market stalls.
All the fried scoops are vegetarian and kosher and there are also vegan options. Natasha is currently working on creating a gluten free option has plans to introduce more flavours soon such as Bubble Gum, Charcoal Vanilla, Ube, and Cookies and Cream.
So if you are a fan of fried desserts and fancy trying something new with ice cream, head over to Spitalfields and try one of T's Fried Scoops, I'd love to know what you think.
T's Fried Scoop
Truman Brewery Upmarket, 91 Brick Lane, Spitalfields, E1 6QL