An elegant Japanese afternoon tea, in association with Tsujiri tea.
Sponsored post.
Ginza Onodera, in St James's London, serves a variety of traditional Japanese cuisine, and have now introduced a rather unique afternoon tea.
Ochakai is the traditional Japanese matcha tea ceremony, however the Odonera Ochakai is a Japanese version of a British afternoon tea serving tea with sushi and small plates, some with a slight twist.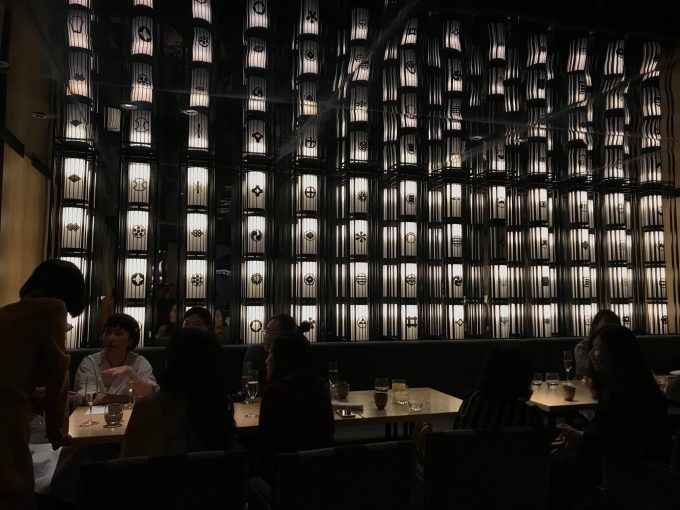 The main dining area is located in the basement with three adjoining private rooms. It is spacious and elegantly decorated with Japanese minimalism, in yellow, green and black.
Black and white Japanese lanterns cover one wall and there are separate counters for Teppan-yaki, Robata and Edome Sushi.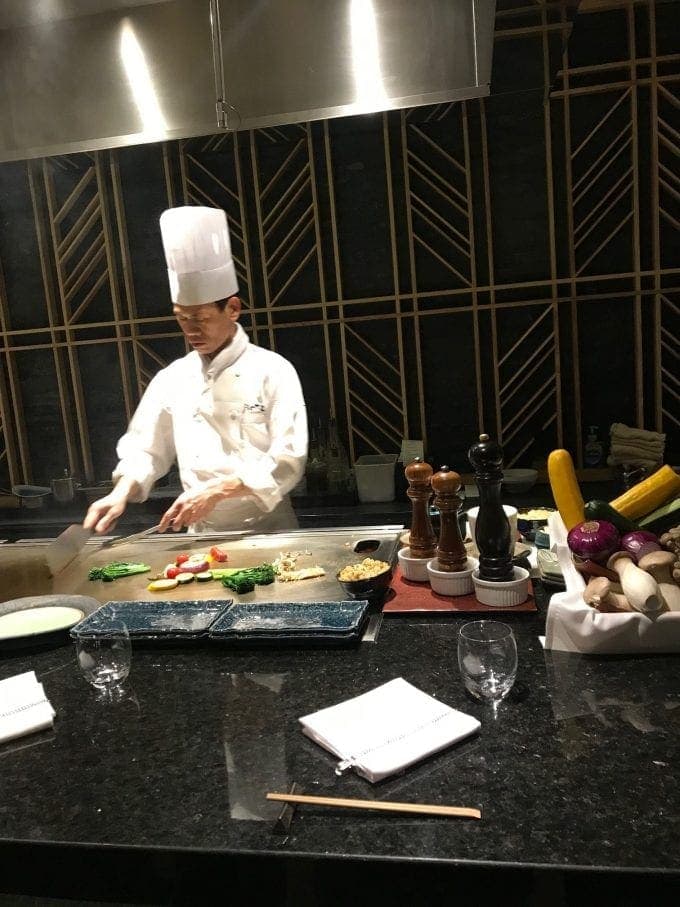 Ginza Onodera pride themselves with using top quality ingredients and the afternoon tea is in association with the world famous tea house Tsujiri, founded in 1860, in Kyoto.
As soon as we were seated, we were served a freshly brewed Tsujiri matcha tea which had a wonderful rich, full bodied flavour and slightly sweet aftertaste.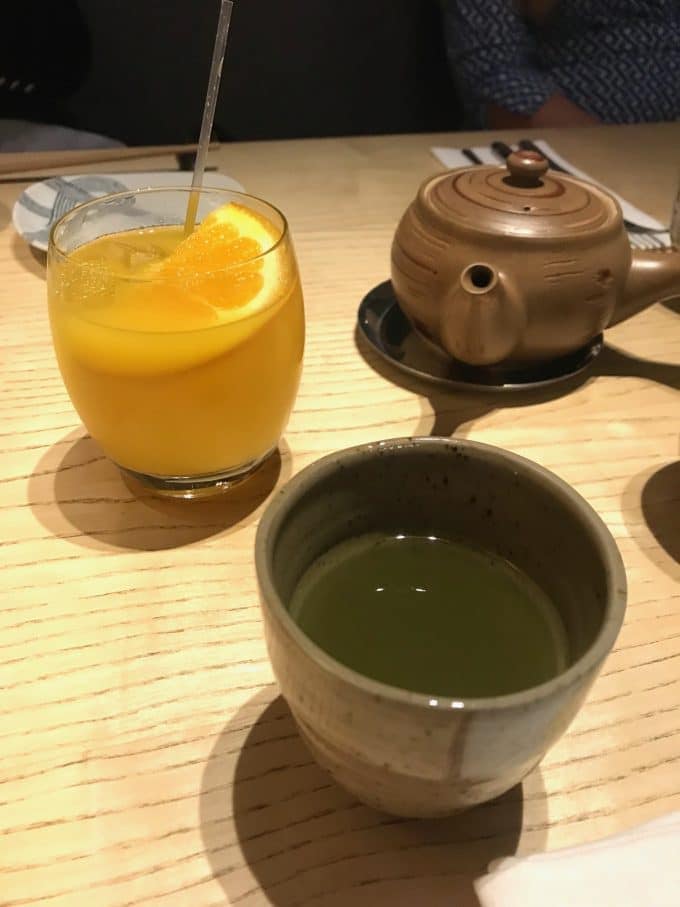 A great deal of thought has been given to presentation, as an aesthetic delight of colourful small dishes beautifully presented on a carved circular wooden frame was set before us.
The stand holds dishes for two people to share. There were small plates of delicately seared tender Salmon Tataki which almost melt in the mouth, and tasty Spider Rolls filled with deep fried soft-shell crab and spicy wasabi sauce.
A fine Japanese black vinegar known as Kurozu, was used to flavour the rice, giving it a slightly brown hue and a wonderful umami flavour.
Kurozu vinegar is associated with health benefits and is often consumed as a drink in Japan. Shunpei, the manager, informed me they import 3, 5 and 8 year aged Kurozu vinegars from Japan and very kindly offered some to try.
The 3 year vinegar had a lovely smooth, clean flavour and unlike other rice vinegars, tasted only mildly acidic with a slight earthy taste and a hint of sweetness.
There was also some finely sliced pickled ginger (Gari) to serve as a palate cleanser.
Of the warm dishes, there were a couple of skewers of grilled sirloin Beef Teriyaki with a cherry tomato. I preferred the aromatic lightly battered, fried Chicken Karaage, served with a slice of lemon and very fine strands of sun-dried red chillies.
The small Wagu Slider, made with high quality wagu beef, was juicy and also absolutely delicious. The slider arrived on a dish with a tasty panko battered Cornish Crab Croquette, prepared with a homemade bechamel sauce.
There were two excellent sweet dishes. The first was a tiny bowl of Kinako Blancmange made from a smooth roasted soybean flour with a black sugar syrup.
The second dessert which arrived separately was a rich and decadent Chocolate Gâteau, served with sesame brittle and a juicy strawberry.
The service was friendly and flawless, the food excellent, and we look forward to trying the Miyazaki Wagyu beef (available till 11th July, 2019) and the other menus on our next visit.
The Ginza Onodera group of restaurants has branches in Paris, Shanghai, Hawaii, Los Angeles, New York, and London.
Their first restaurant opened in Tokyo, Japan, in 2012, as an exclusive 8 seat restaurant serving traditional Tokyo style sushi.
The New York branch was awarded 2 Michelin stars in 2016.
The London branch opened in 2017 and the head chef is Ryosuke Kishi.
Ginza Onodera
15 Bury Street, London, SW1Y 6AL
Tel: 0207 839 1101
Serving afternoon tea Saturday & Sunday 14:00 to 18:00