The panzerotto is not a calzone! This popular South Italian street food comes to London.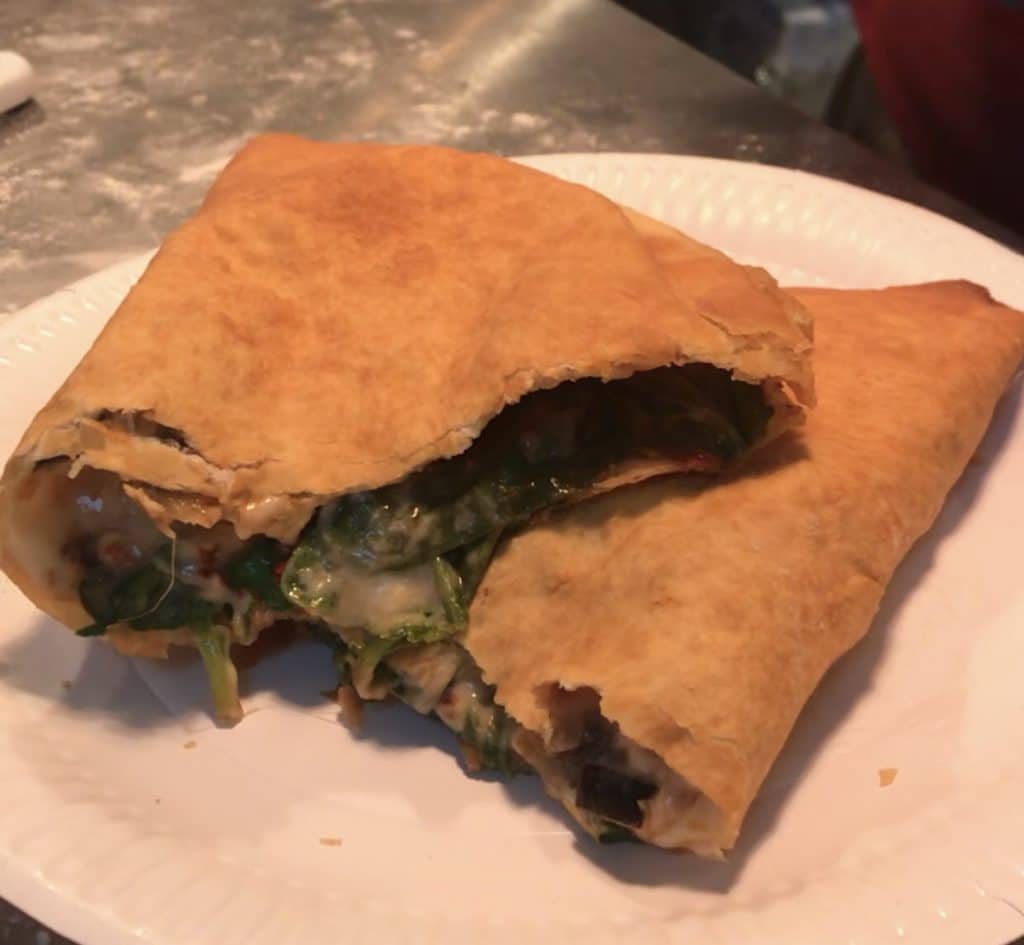 Sponsored post.
We were invited to try a new concept of South Italian street food in London; the panzerotto.
Panzerotto Blues, was started by Gianni Perillo in 2015, making fresh panzerotti in Greenwich Market. They proved so popular that Gianni has recently opened a branch in the trendy, award-winning Tooting Market (not to be confused as we were, with Tooting Broadway Market which is further down the street).
The charming and welcoming, Danilo and Massimilliano, run the Tooting branch.
Panzerotto is a speciality from Puglia, a part of Italy often referred to as the breadbasket of Italy, famous for its bread, olive oil and vegetables. The bread from Puglia is so good, as the story goes, a popular bakery forced the closure of McDonalds.
These stuffed pastry pockets get their name from panza meaning belly in the local dialect. However, the guys behind the brand are keen to point out that panzerotto is NOT the same as calzone. While both are half moon shapes, filled with savoury ingredients, the panzerotto is thinner and fried and therefore softer than it's cousin, the calzone, which is baked.
Gianni comes from a family of well known bakers and learned the art behind making the dough. The sourdough is freshly made daily using Caputo flour, which has a lower gluten content than most other flours.
The dough is left to rise for 48 hours. Each ball of dough is rolled into a thin 10 inch base for the panzerotto.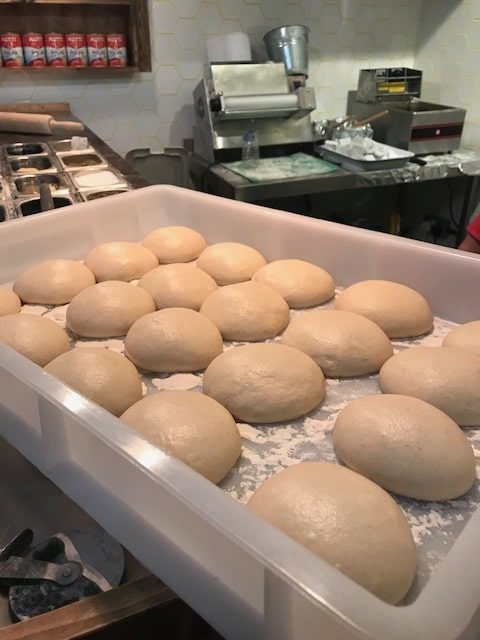 There are 7 different panzerotti to chose from, with fresh and organic ingredients. You can also select your fillings.
We tried the Panz Jungle with mozzarella, tomato, mushrooms, spinach, goat cheese, aubergines, chilli flakes, balsamic vinegar glaze and black pepper.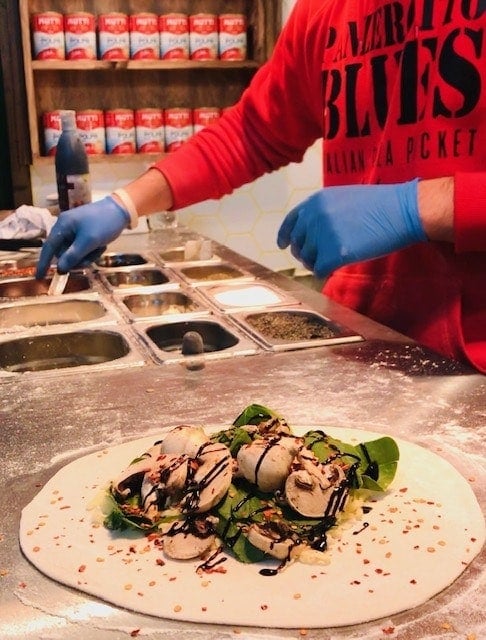 Water is brushed around the perimeter to seal the panzerotto and lock the flavours in before frying.
It is then is fried in sunflower oil, cut in half and served straight away.
Served hot, the soft pastry-like dough puffed up like a pillow, and then deflated when cut. The fillings reduced due to their high water content, making it less bulky. (You will need a napkin or two to wrap it in as it is hot and this will make it more manageable.)
The balance of the thin dough with the flavours of the fillings made a very tasty panzerotto.
I am delighted that freshly made panzerotti are now easily available in London! #itsnotacalzone!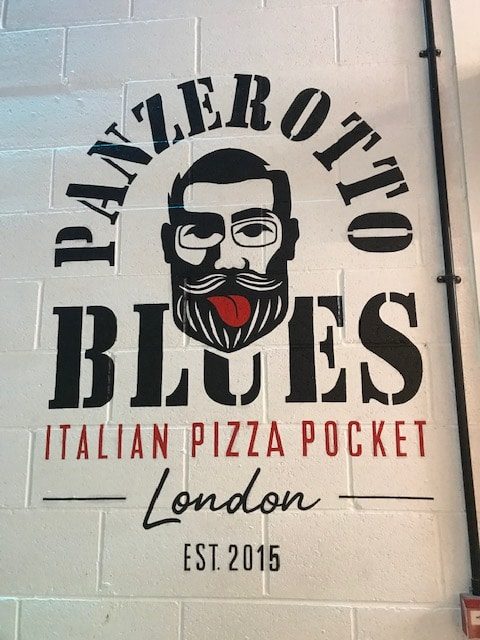 Panzerotto Blues
Unit 7, Tooting Market
20 Totterdown Street
SW17 8TA
Opening hours
7 days a week 10am – 10pm
Also available on Deliveroo
More Restaurants