Brazilian Rodizio in Bayswater, serving over a dozen different cuts of roasted meats.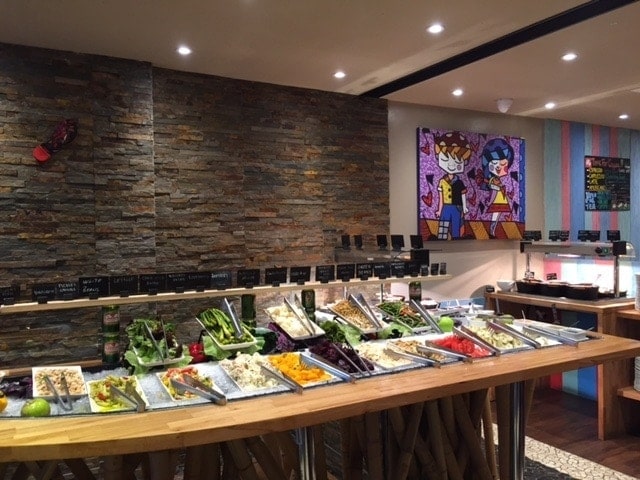 Absolutely head to this restaurant if you are craving high protein, and you can't wait because you are so hungry. Within 7 minutes of arriving, we were seated, had helped ourselves to the extensive salad/starters, and were being served from large skewers of meat that the Passadors were bringing around.
This is a Rodizio, (Brazilian steakhouse) and you can sample as many cuts of meat as you can. There are 15 cuts of spit-roasted meats, prepared using the simplest ingredients: salt, parsley, garlic, black pepper and olive oil.
The meats were tender, succulent and well seasoned. The cuts of beef were all delicious, as were the spicy chicken wings and the tasty pieces of chicken breast, but I wasn't so keen on the lamb with peppers.
The Caipirinha drink was really refreshing and not too sweet.
I have been to the restaurant several times, and have found that the quality of the food is consistently good. Service is very friendly and you can really take your time here.
Rodizio Preto
117 Queensway, London W2 4SJ
Find more Restaurants