You can't walk a few feet down Chiswick High road without stumbling across a coffee shop, yet Tamp is one of the area's most loved hang-outs.
A relaxing rustic interior, friendly staff, and resident dog (a beautiful Rhodesian ridgeback called Simba) are not all that is good about Tamp. The owner of this Argentinian café, Dorian (himself an Artisan barista), certainly knows a thing or two about what makes good coffee.
There is great attention to detail from the filtration of the water, to the carefully sourced coffee beans (in partnership with Extract Coffee Roasters), and non-homogenised organic milk.
They use the San Remo Opera, The Revolution, which is a highly sophisticated bit of machinery and consistently makes a great espresso. Smooth, full-bodied, with a delicious aroma, the coffee here must be amongst the best in London.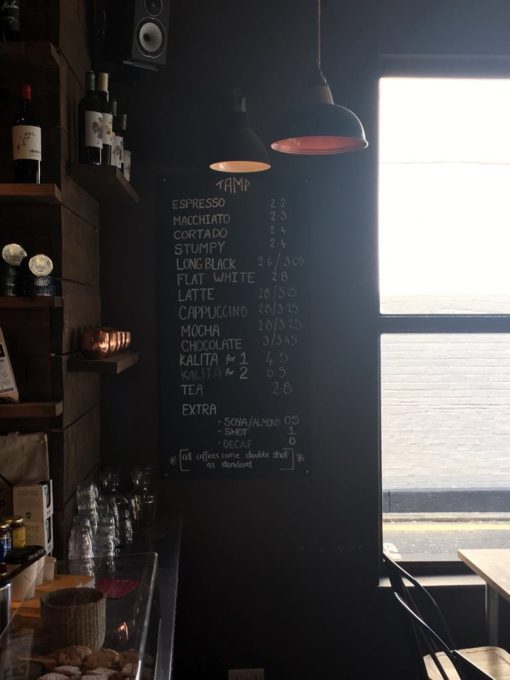 There is a selection of pastries, tortillas, delicious empanadas by Porteña Argentinian street food. There are cured meats and Spanish cheeses by Brindisa from Borough Market.
Tamp
1 Devonshire Road, London W4 2EU
Tel: 020 8995 1012