Zaika of Kensington is part of the Tamarind Collection, which also owns the world's first Michelin starred Indian restaurant, Tamarind of Mayfair.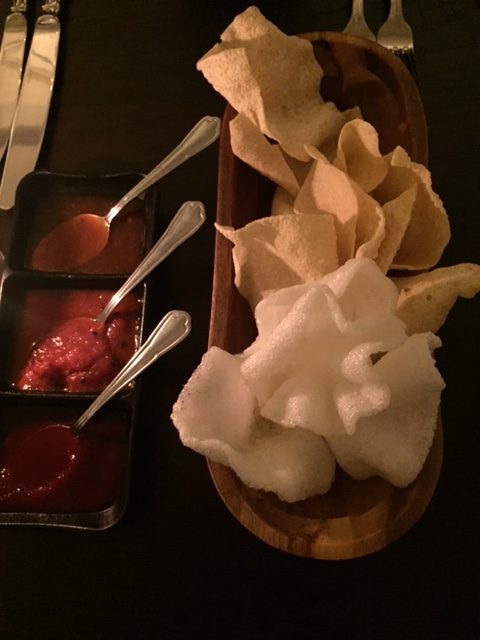 Located in a former banking hall in Kensington, with many of its original architectural features still in place and over a hundred pieces of artwork on the walls, Zaika's dining room is majestic and relaxing.
The menu is inspired by Awadhi cuisine, one of India's finest, and it is well represented here. Dishes are served in small copper pans. Copper used to be the preferred material for cooking in India, due to its anti-bacterial, medicinal, and excellent heat conducting properties.
The last time we visited, we ordered from the Tasting Menu, which includes refills of main courses and bread. This time we ordered á la carte.
Our starters were a trio of Seekh Kebab, Tandoori Chicken and Peshawari Champen (lamb chop). All three were beautifully flavoured, succulent and quite delicious. The lamb chop had a subtle hint of anise and was very tender. Tandoori chicken was my favourite, with a complex layering of flavours. It is quite unusual to find such authentic flavours outside of India.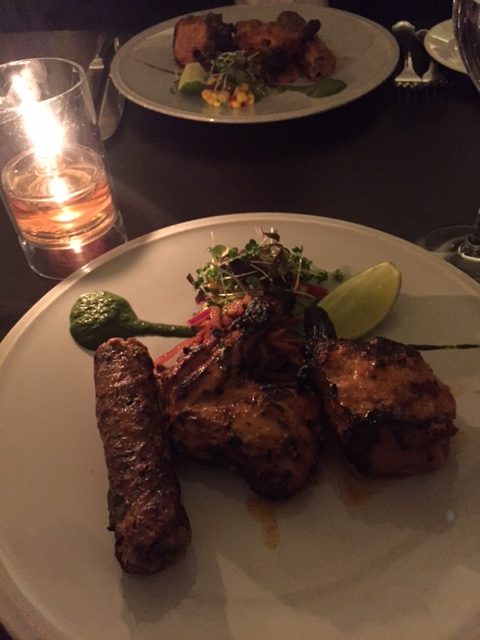 Laal Maas, a Rajasthani speciality, was a boneless lamb curry in a spicy yoghurt sauce with enough red chillies to colour the sauce a dark red. It was rich and tasty but not too hot, the lamb was tender and the sauce flavoursome.
The bread basket was an assortment of nan and the most wonderful melt in the mouth wholewheat parathas.
Murgh Handi Lazeez was a version of butter chicken, with boneless pieces of chicken in a smoked tomato yogurt and and garlic sauce. While this was tasty, I preferred the depth of flavours of the Lamb Maas.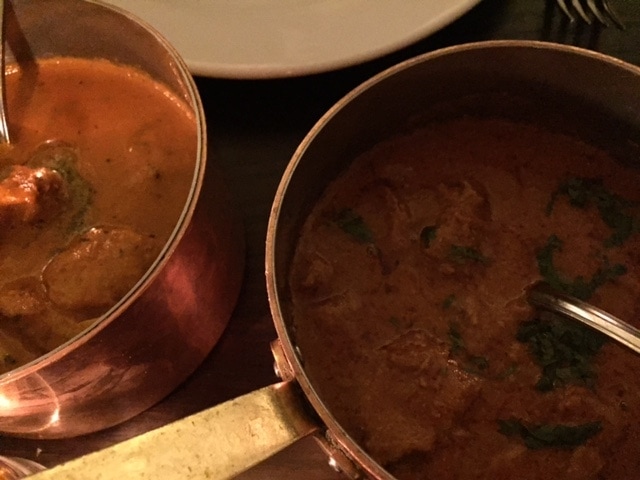 The Dal Makhni, made with slow cooked black lentils, butter and cream, was excellent. The famous version at well known Bukhara in New Delhi is the yardstick by which to measure a good dal makhni, and this one comes quite close, being perhaps just a tad sweeter.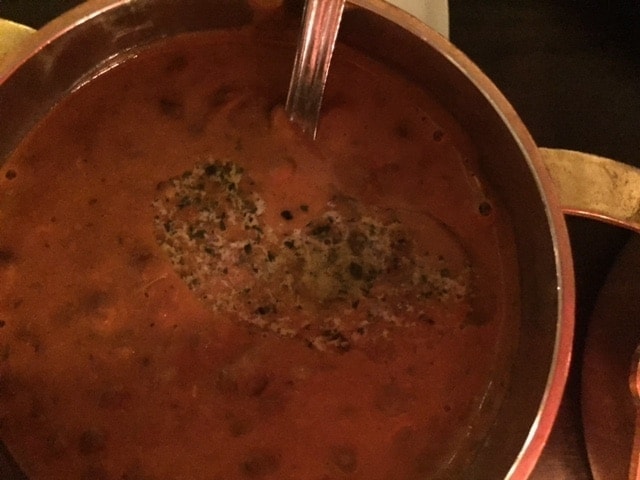 Ghosht Dum Biryani was a lamb biryani cooked under a light pastry covering. Packed full of flavours, the biryani was prepared with a light fragrant rice, spices and very tender lamb cubes.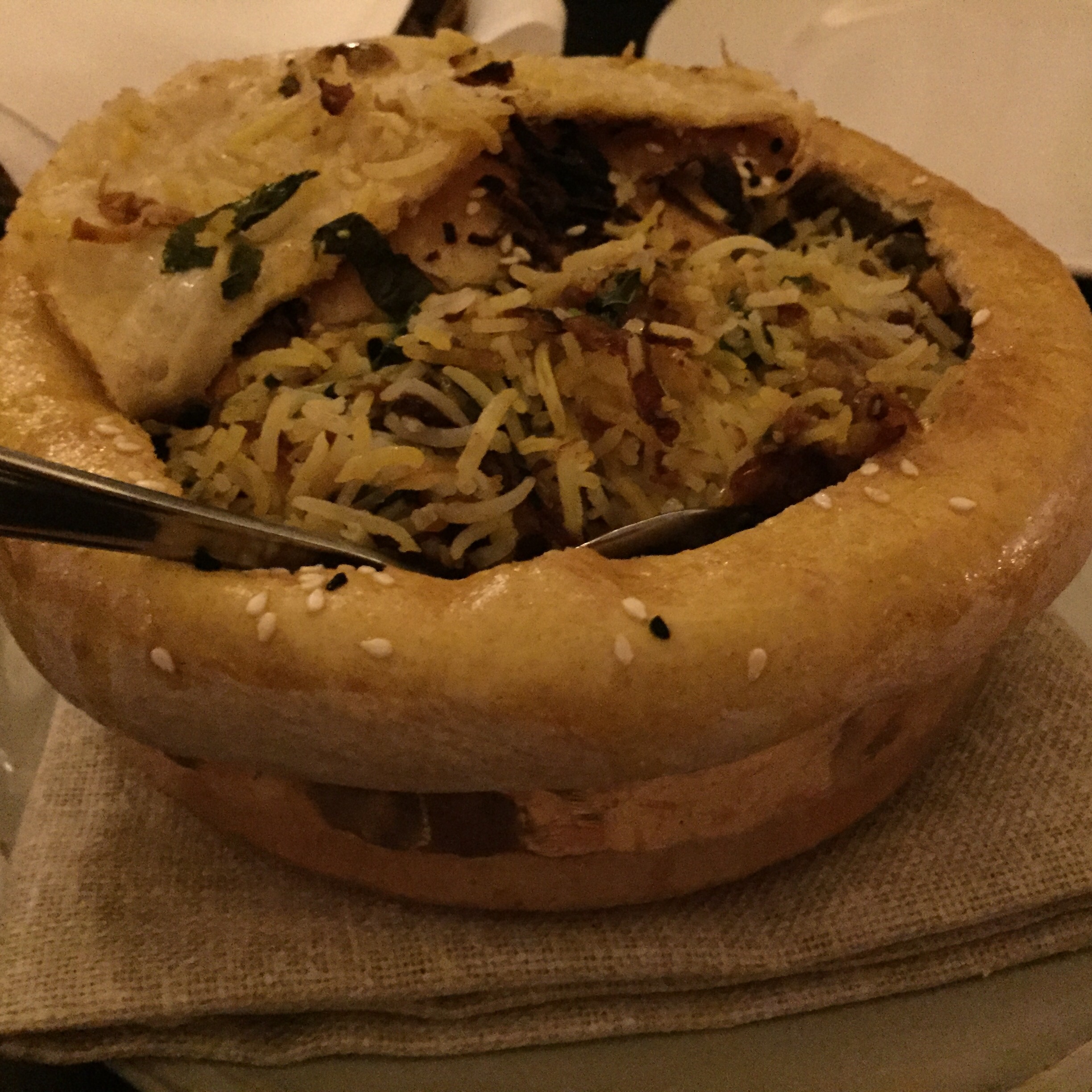 To finish the meal, we had the kulfi and gulab jamun by Zaika's very talented dessert chef, Jussel Fernandes.
The fresh mango and pistachio kulfi had beautiful creamy texture and was perfect. Servings were small but like most Indian desserts, quite sweet to cleanse the palate after the spicy main courses.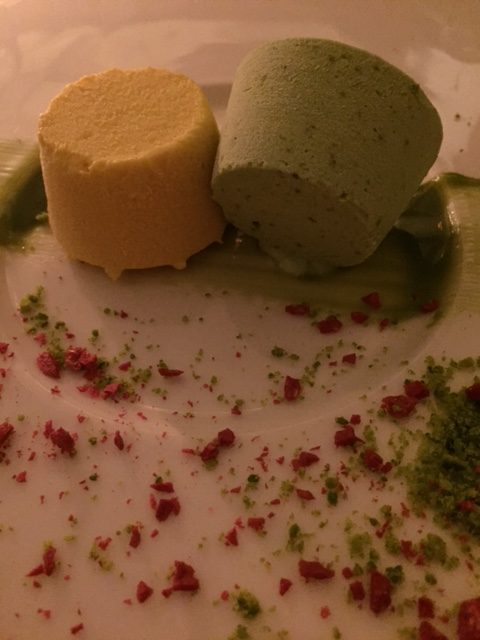 Gulab Jamun was warm and came in a sugar syrup, the way it is served in India. It was freshly made, soft and melt in the mouth perfect.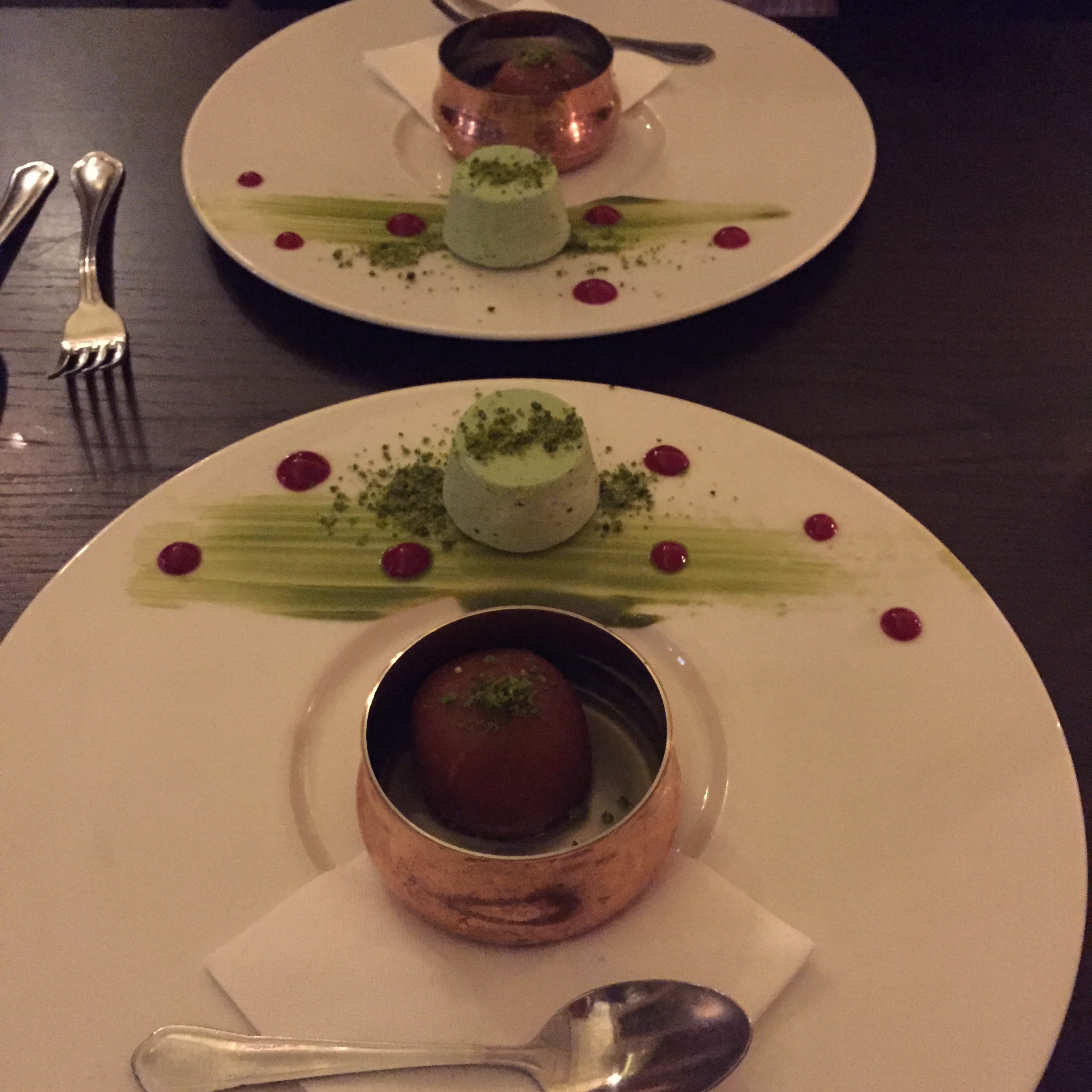 We finished with a spicy masala tea. Thankfully sugar was served on the side, as some restaurants make this tea very sweet, making it impossible to drink after dessert.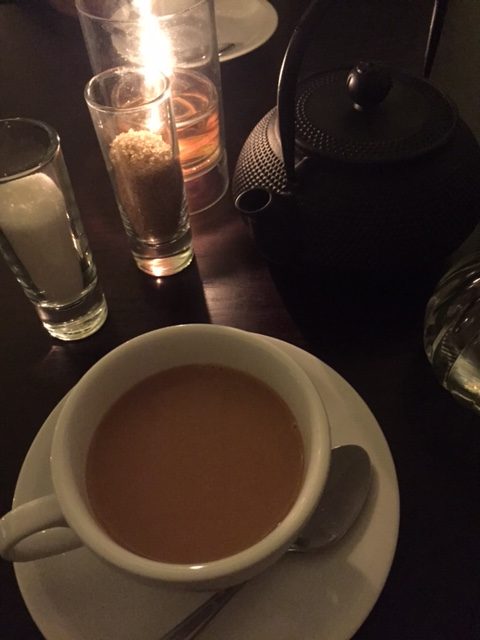 Chocolate with cinnamon and cardamom and sweet jellies came with the bill.
It is always an absolute pleasure to dine at Zaika. The staff are warm and friendly and the manager, Jiten is a wonderful person who is extremely efficient at overseeing the smooth running of a very busy restaurant, and the reason we will keep returning to Zaika.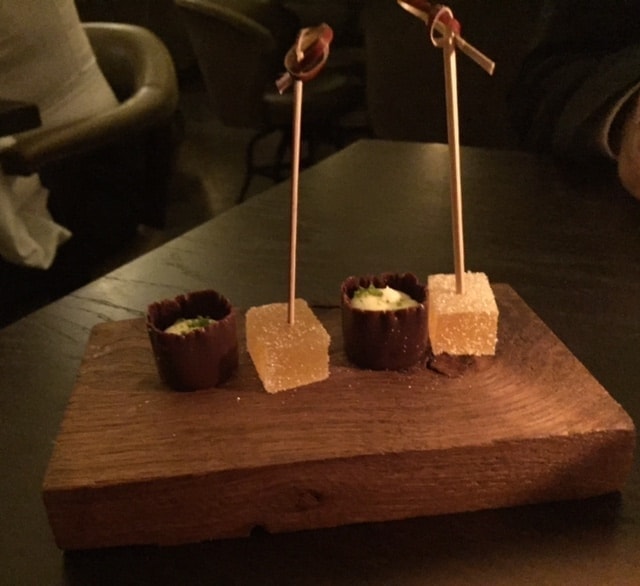 1 Kensington High Street
London W8 5NP
Tel: 020 7795 6533
Opening Hours
Lunch – Tuesday to Sunday
12.00pm to 2.30pm
Dinner – Monday to Sunday
5.30pm to 10.30pm