We were invited to an evening of Italian olive oil tasting, with a three-course dinner prepared by award winning Chef Theo Randall at his rustic Italian restaurant at the Intercontinental, London.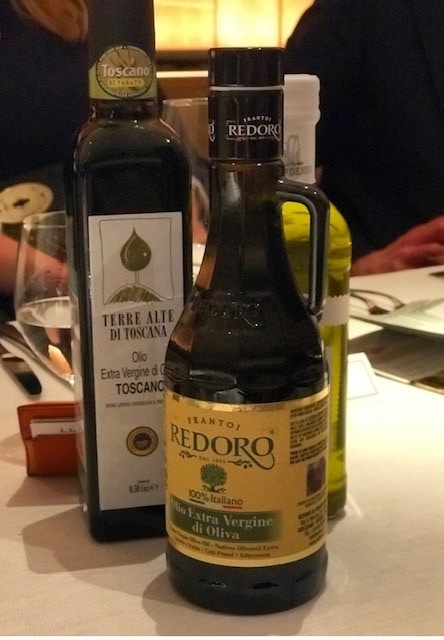 The event was organised by the initiative, Looking for the perfect food, promoting good quality Italian PDO olive oil.
Find out how to select a good olive oil.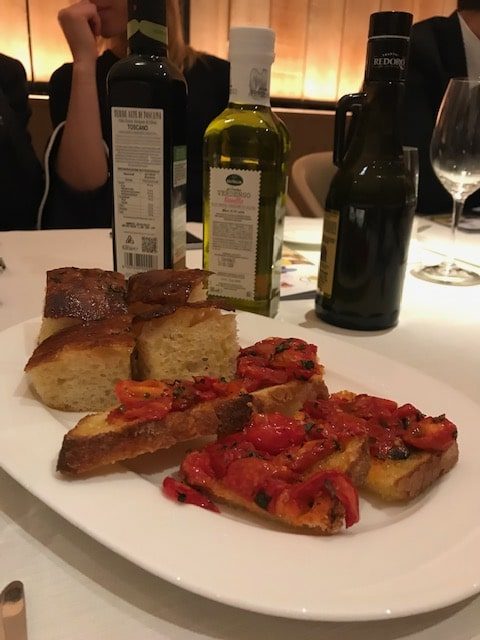 Each course was prepared using fresh seasonal produce (some imported from Italy), incorporating a different olive oil.
There was a wonderful starter of focaccia drenched with olive oil and a delicious bruschetta with tomatoes.
A fresh rich pasta ravioli made with 18 egg yolks, filled with a beautifully creamy and sweet ricotta, on an Italian black kale sauce, prepared with the Frantoio Verdenso Novello 2018.
The Verdenso is a fresh and delicious non-filtered oil.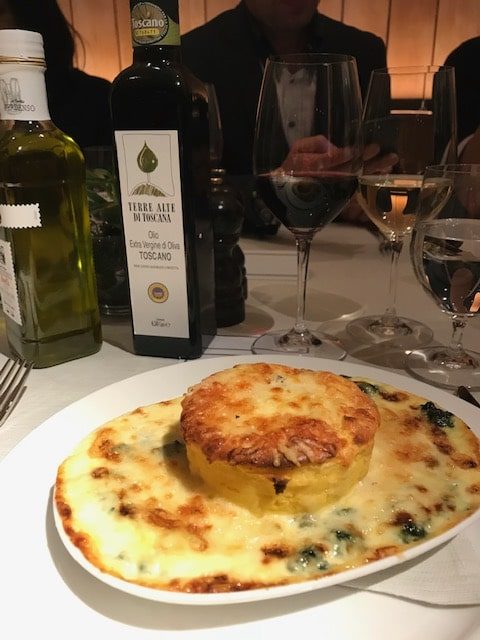 A wonderful light cheese soufflé, with spinach and a salsa verde dressed in the spicy Terre Alte olio di Toscana 2018.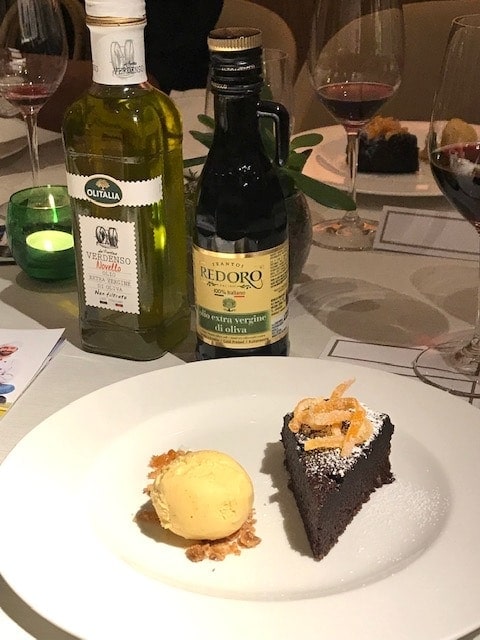 We finished with a fabulous moist Sicilian orange cake, made with a good amount of the Frantoio Redoro 2018 olive oil.
The cake was made with cocoa and finely ground almonds, topped with caramelised oranges, and served with vin santo ice cream and a little crocante of hazelnuts in a caramel sugar.
All the courses were excellent! The flavours were well balanced and the dishes showcased the different types of fine Italian olive oils perfectly.