We've got the cutest Halloween recipes to impress your guests.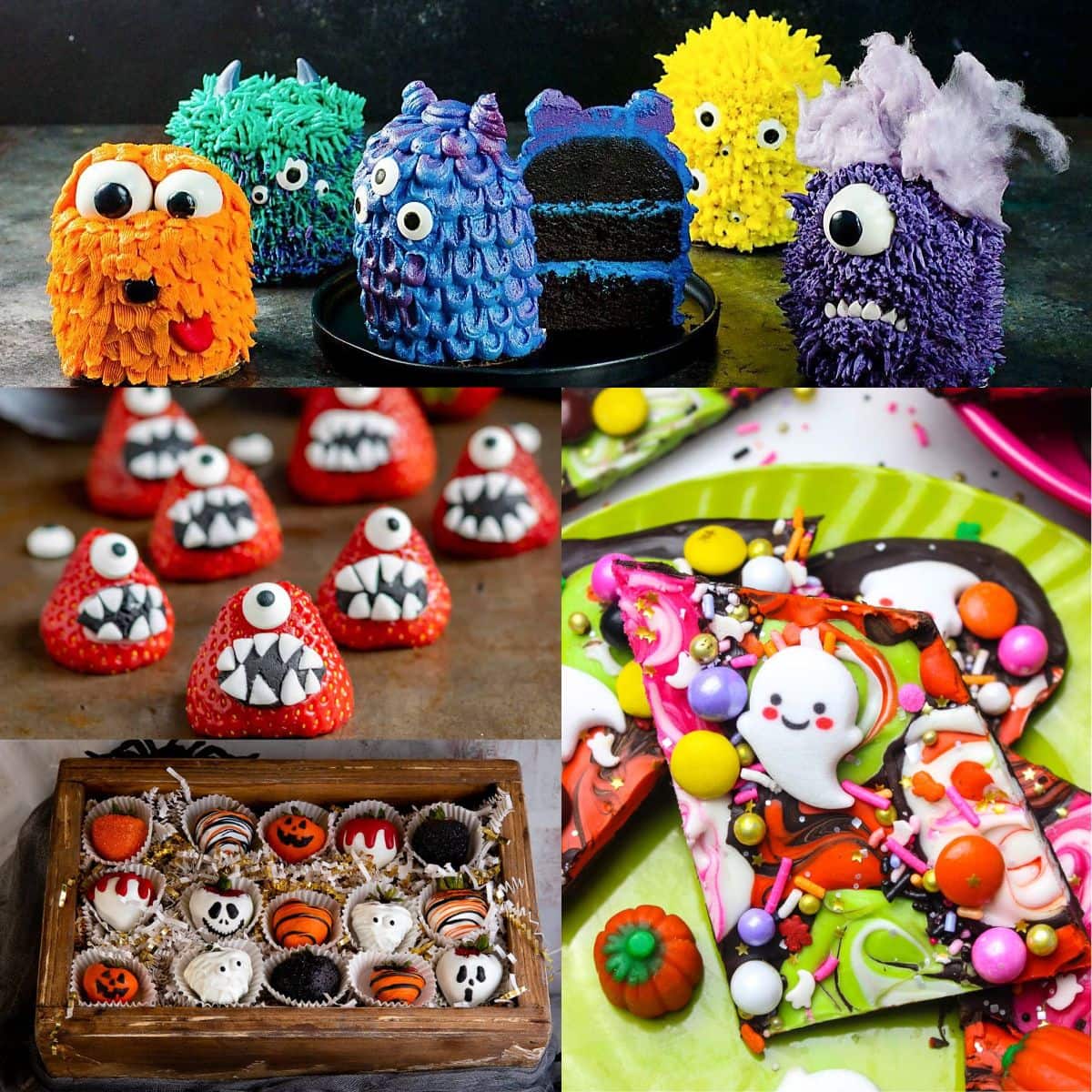 It almost Halloween and we love this time of year when we don't need an excuse to play with food.
If you are looking for something special to take to a Halloween party or perhaps you are hosting your own, we've got you covered!
We've collected a bunch of our favourite cute Halloween recipes from fellow food bloggers that we know you will love, from savoury Halloween snacks, to healthy fruit treats, scary cakes and crazy candy, and more!
Check out all these super cute recipes below.
Click the Subscribe button above to get more recipes like this to your inbox!
Jump to:
Savoury snacks
Fruit
Rice Krispies treats
Cupcakes
Peanut butter
Pudding
Cakes
Cookies
Candy and chocolate
Ice cream
Drinks