Why you should love beets! Find the best beet recipes, plus tips on how to grow, select and store them. Truly embrace beets!
Are you a beet lover or do you detest them? Perhaps you've never tried them before. Read on to find out why you absolutely should add beets to your diet, and some recipes you will fall in love with!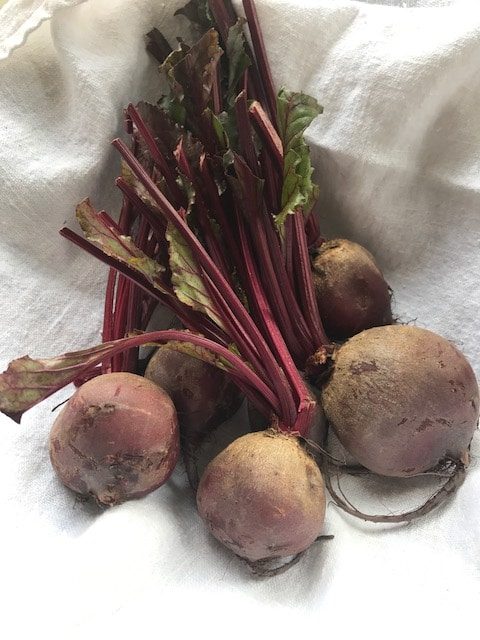 Varieties of beets
Beets, also known as beetroot, is the taproot part of the beet plant. They can vary in size from that of a golf ball to the size of a baseball.
Deep red beets found in most supermarkets are the most familiar variety. Other varieties such as purple, white or golden beets, are usually found at speciality shops or farmers markets.
The most striking variety are Chioggia (pronounced key-ojj-a) beets from Italy. The skin is a pink colour and when sliced open, they have bright pink and white candy stripe rings. Unfortunately, the coloured rings do fade when cooked.
Chioggia beets are sweetest, followed by red, then the milder golden variety, with white being the least sweet.
They're good for you
Beets are known to be one of the most nutrient dense root vegetables. Here's why you should add them to your diet.
The taproots are mostly made up of water, are low in fat, high in antioxidants, and high in fibre. They are super healthy as they are packed full of vitamins and minerals – being a good source of folate, manganese, iron, Vitamin C, copper, phosphorous and potassium.
Beets are also low in calories (one cup of cooked beets contains around 60 calories), and as they are high in fibre, they make you feel full quicker.
They contain no cholesterol, and only a very small amount of fat (0.2g fat per 100g beets).
They are high in betaine, pectin and betalains, and have been linked to have healing properties for the liver.

Research

has shown how beets can help in healing nerve damage in people with diabetes, and lower glucose levels.
Their greens are equally nutritious, high in vitamins A, C and K, Magnesium, Calcium, with a higher iron content than spinach.
Beets are prefect for the Paleo diet and in small amounts, can be acceptable for the Keto diet.
Endurance athletes swear by fresh beet juice for its high nitrates which help improve athletic performance and reduce blood pressure!
What do beets taste like?
Beets are sweet and slightly bitter with an earthy taste which many love, but they are not to everyone's taste. However, the earthiness tends to diminish on roasting once the sugars have had a chance to caramelize, or a good dressing can balance this. Yellow or golden beets have less of an earthy taste.
The mature greens do require cooking and have a rich flavour similar to Swiss chard. The young tender leaves have a more delicate flavour, so they are normally consumed raw.
How to select beets
Choose beets which are not bruised, nor moist, shrivelled or soft to the touch. They should feel fairly firm. If their greens are attached, these should be fresh and crisp, not wilted or damaged.
Cook's tip: To cook beets, select equal size bulbs so they will cook evenly.
Tips to prepare beets
If using the deep red variety of beets – wear gloves!
Important tip: Rub lemon juice on fingers to remove beet stains.
Beets are a non-starchy vegetable which can be eaten raw or cooked. Don't bother peeling them first unless you are using them raw or in a dip. After boiling or roasting, the skin slides off very easily.
Young early season raw beets can be grated or thinly sliced for salads. Make sure to peel them first as the skin is a little bitter. Chioggia beets make a fabulous eye-catching salad!
Note: The phytonutrients in beets, responsible for its numerous health benefits, are sensitive to heat, so try not to cook at too high a temperature or for a prolonged amount of time.
Can you cook beet greens?
The greens are also delicious! Select fresh leaves from unmarked bulbs, rather than those showing any signs of dehydration. Then, rinse well and use:
young leaves – add raw to salads
adult leaves – cut them just below where the leaves end. The stalks towards the top of the beets can be slightly tough. Then cook as you would Swiss chard, kale or spinach (steam, or sauté with butter, adding salt and pepper). The greens are also great in soups, stews or casseroles.
Delicious beet recipes to try
Try these wonderful recipes to enjoy your beets, or to convert a beet hater. Some are from fellow food bloggers.
Do let me know if you try any of these, and how they turned out! I would love to see your pictures of these recipes, on Instagram, Twitter or Facebook, so please tag me @endofthefork and use the #endofthefork hashtag.
by Happy Foods Tube
by End of the Fork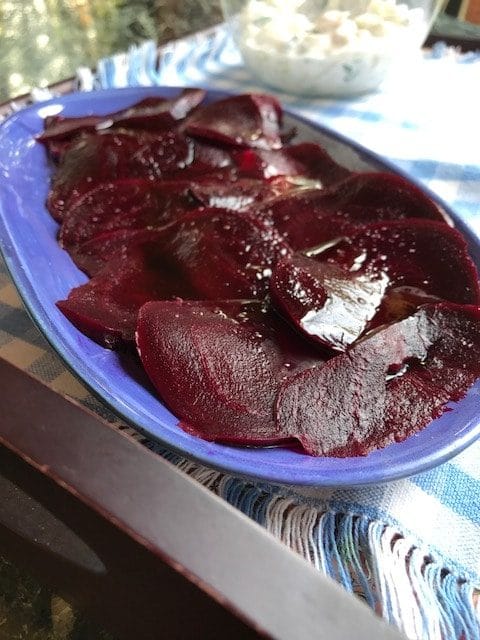 by Little Sunny Kitchen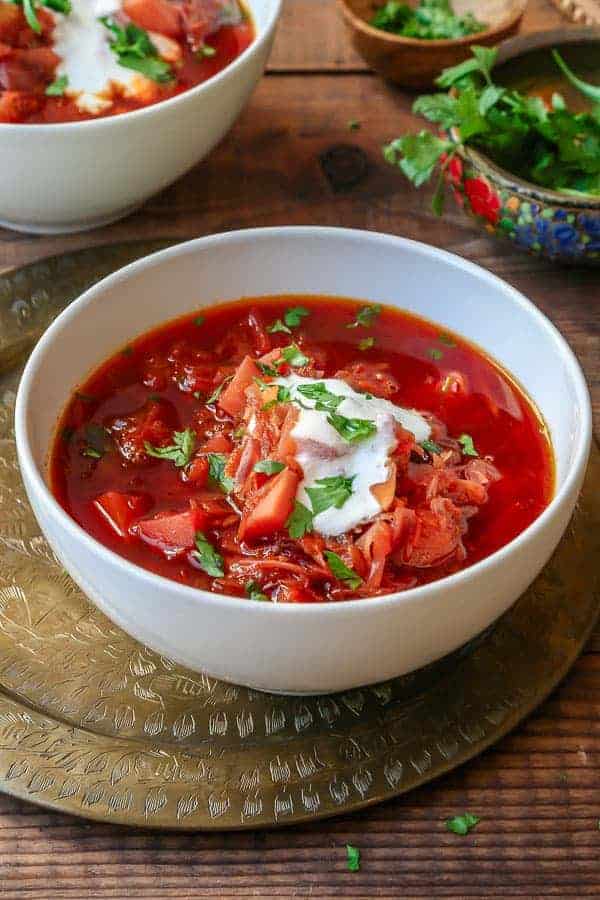 by Supergolden Bakes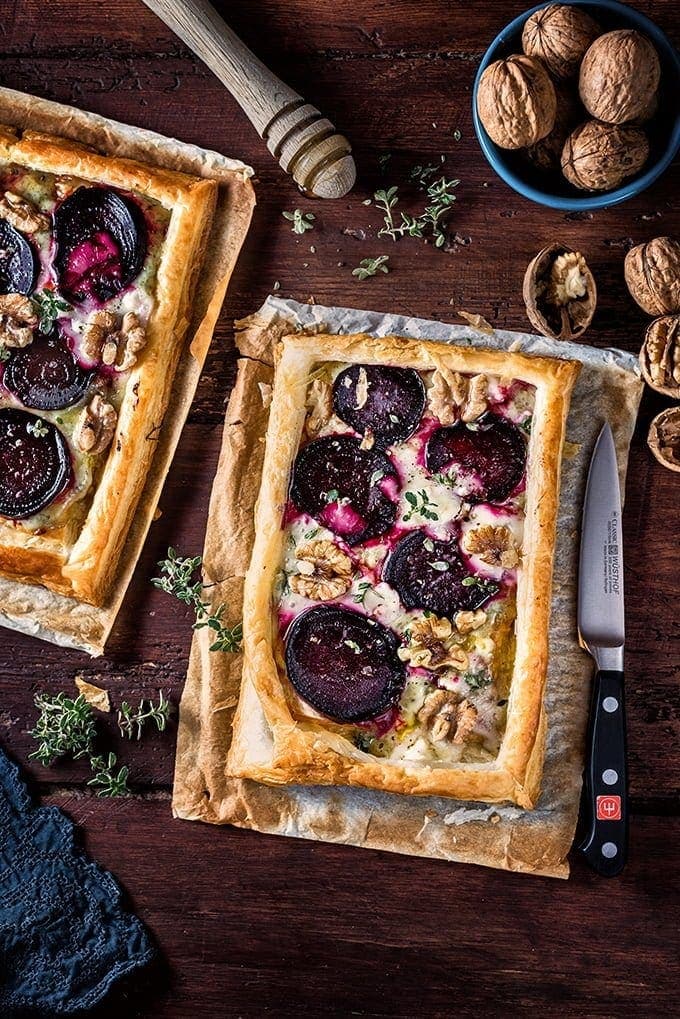 by Waves in the Kitchen
by Inside The Rustic Kitchen
by Peas and Crayons
by Peter's Food Adventures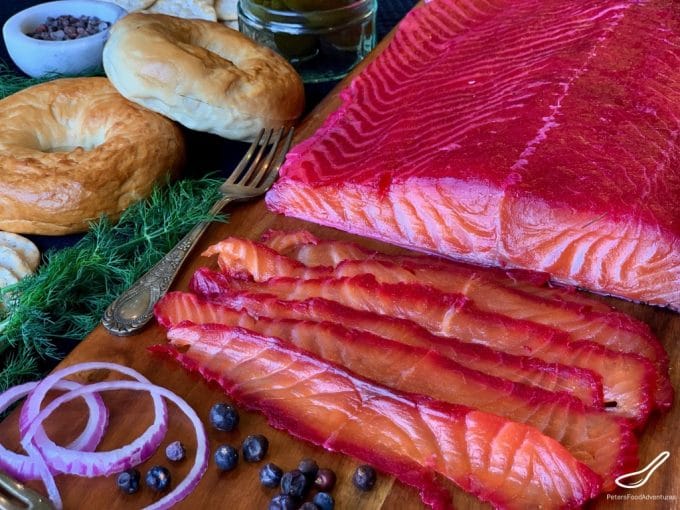 by Running to the Kitchen
by Healthy Seasonal Recipes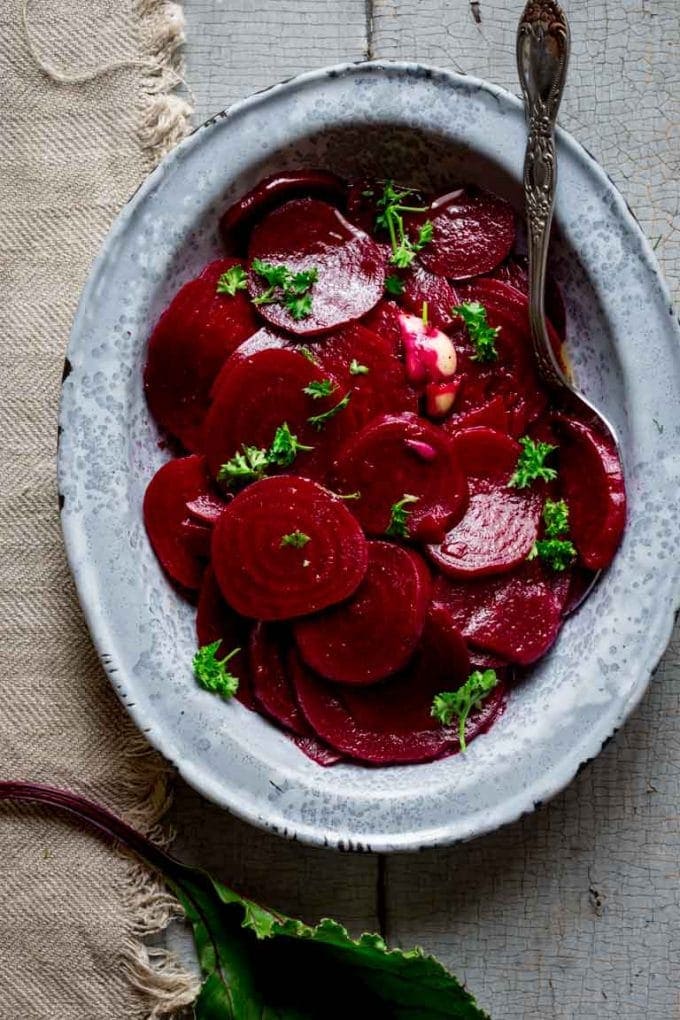 by Spice Up The Curry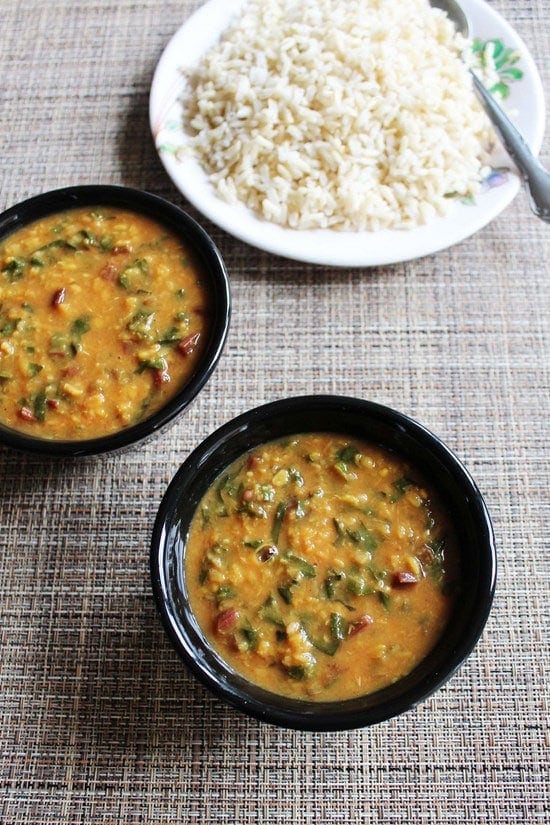 by A Virtual Vegan
by Veggie Desserts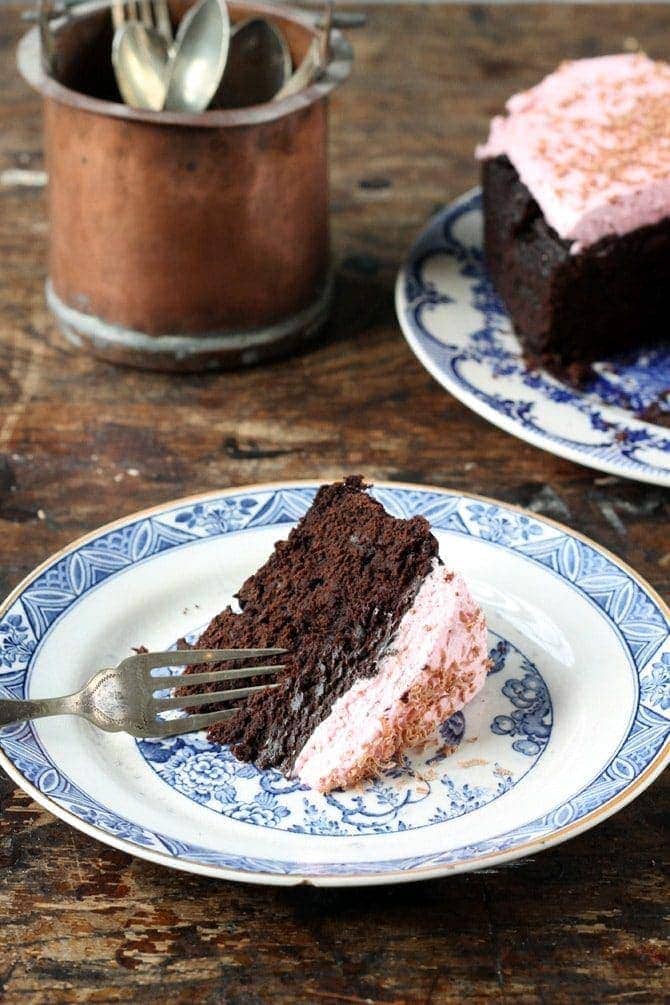 by Jagruti's Cooking Odyssey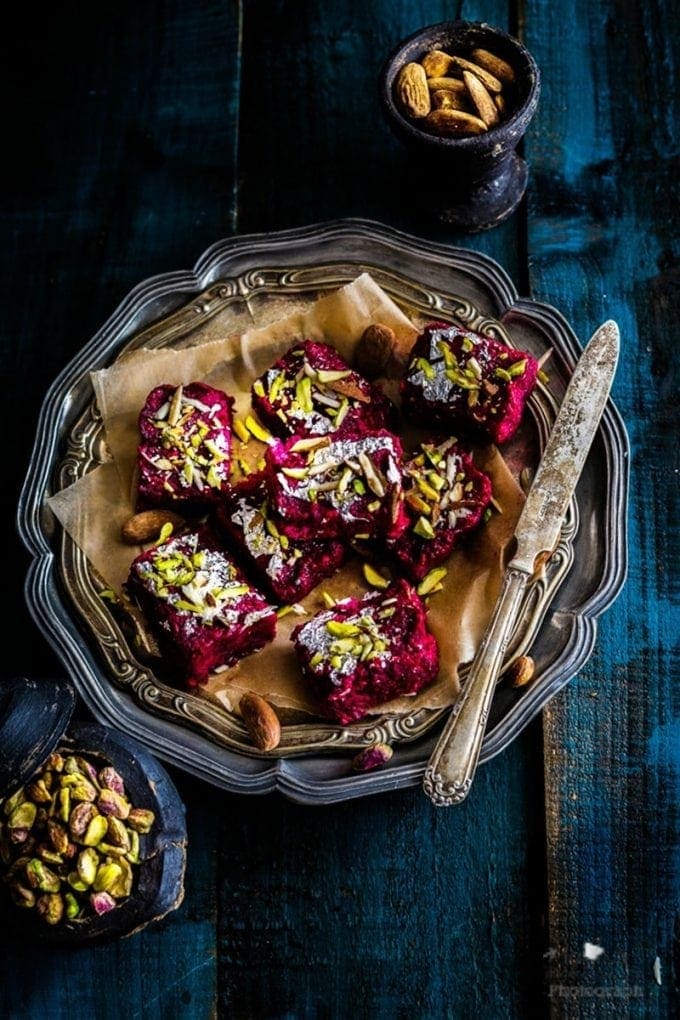 by Masala Herb
Grow your own beets
If, by now, you are a beet lover, beets are very easy to grow for anyone new to gardening, indoors or outside.
Plant them outdoors between April to July. Then sow the seeds in rows, 1 inch deep and 3-4 inches apart, and wait 45 to 65 days for the plump beetroot to show above the soil.
To grow them indoors, select a container at least 6 inches deep. Fill with soil and a good compost, with a ph of around 7. Position the container in full sun. Once seedlings appear, only water at the base of the plant.
The beets can be harvested when they are the size of a golf ball or up to the size of a tennis ball.
It is better to harvest them earlier so they are more tender.
How to store raw beets
Select unmarked beets for storing. Don't wash them before storing, just dust the dirt off without breaking the skin.
In winter, beets might not be available with their greens.
If they have their greens, cut them off from the bulb leaving a couple of inches of stalk. Then wrap in a paper towel and keep in the crisper drawer of the fridge. This way the greens should last 3-4 days.
The beets will keep in a bag for up to a few weeks in the fridge.
Cooked beets can be stored in an airtight container in the fridge for up to 5 days
Can you freeze beets and their greens?
Raw beets don't freeze well as they become spongey when thawed out, but freshly cooked beets do freeze well.
Boil, steam or roast them first, then rub the skins off or peel them. Small beets can be frozen whole, while larger ones can be sliced first, or cut into cubes.
Arrange them on a tray and freeze so they do not stick together.
Then pack in airtight containers or freezer bags and freeze for up to 8 months.
The greens can be also frozen. Once they have been removed from the beet, they won't last long. Clean them by rinsing, then blanch them first in boiling water for a minute and a half, before cooling in cold water. Freeze while they are still wet.
---
Beets have been around for centuries
---
Possibly the earliest record we have of beets, is from an 800BC Assyrian text which describes them growing in the Hanging Gardens of Babylon.
The Ancient Greeks (300 BC) and Romans recognized the plant for its medicinal uses. However, while the Greeks only used the leaves, the Romans were the first to cultivate it for the root.
During the Italian Renaissance, the 15th Century humanist and gastronomist, Platina, recommended serving beetroot along with garlic-laden dishes to avoid an offensive garlic breath!
---
Are you a beet lover? How do you like your beets?
Subscribe for more articles like this!
Update notes: First published on March 9th, 2018, and updated with further information and tips in March 2019.